LA'FORTE
Regular price
Rs. 599.00
Sale price
Rs. 349.00
Unit price
per
Sale
Sold out
ALL-IN-ONE SET – Kitchen Knives set includes 2- 9.8 and 9.9 cm Multipurpose Knife, 10 Cm Paring Knife

100 % Made in India Product

Low in Price but superior in Quality

Precision-forged from a single Blank of high carbon stainless steel

Comfortable Grip for easier and steady grip
View full details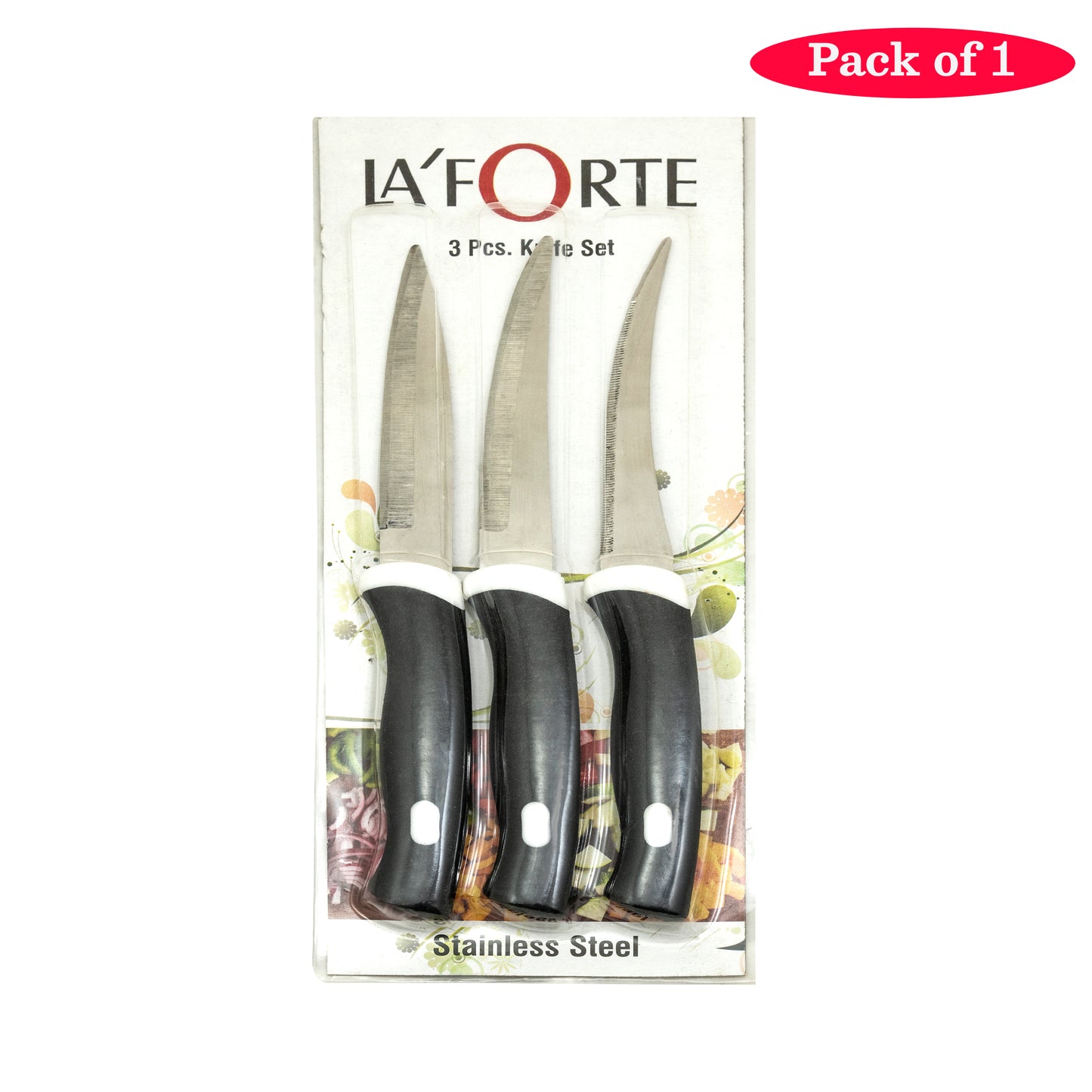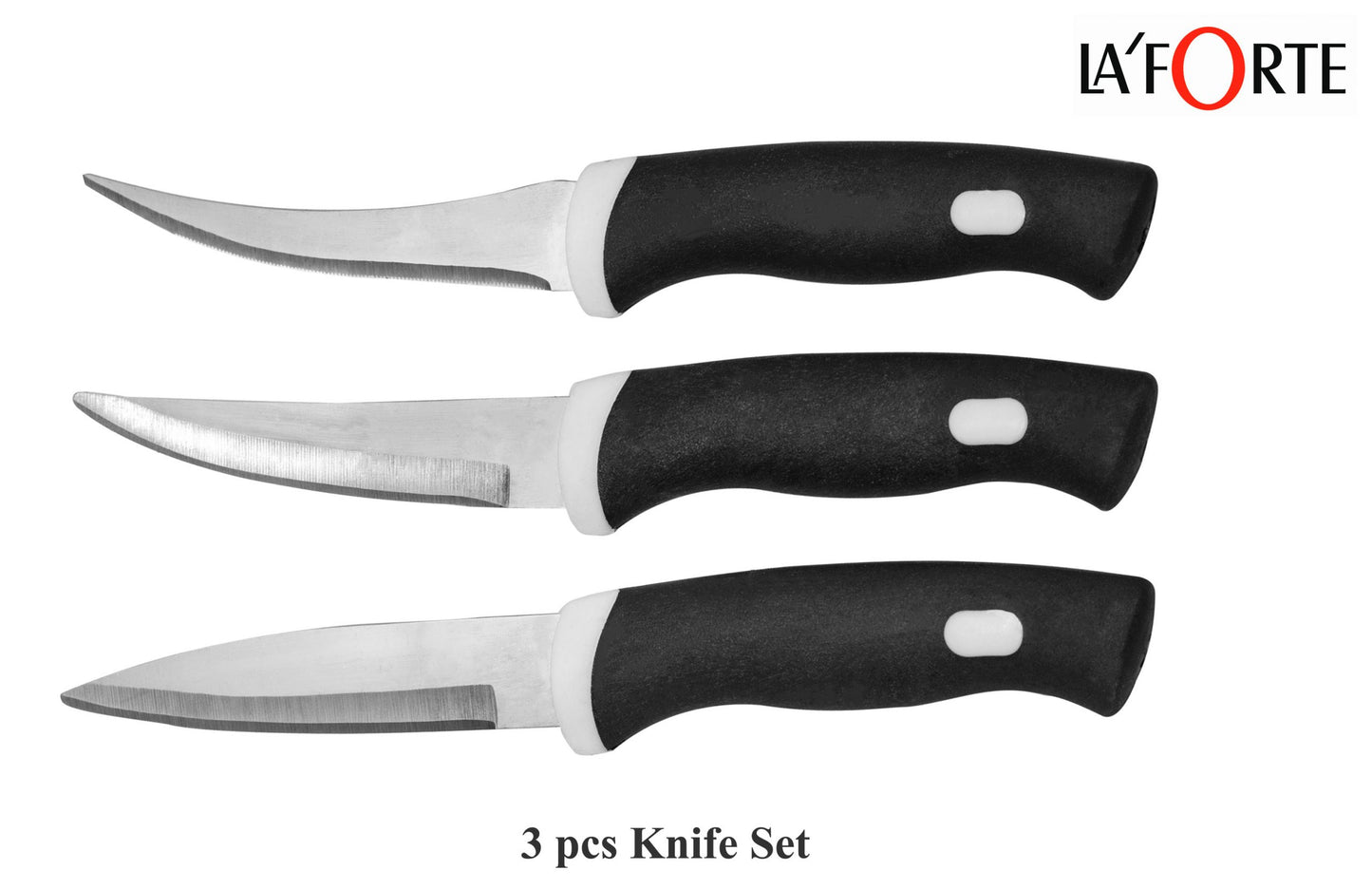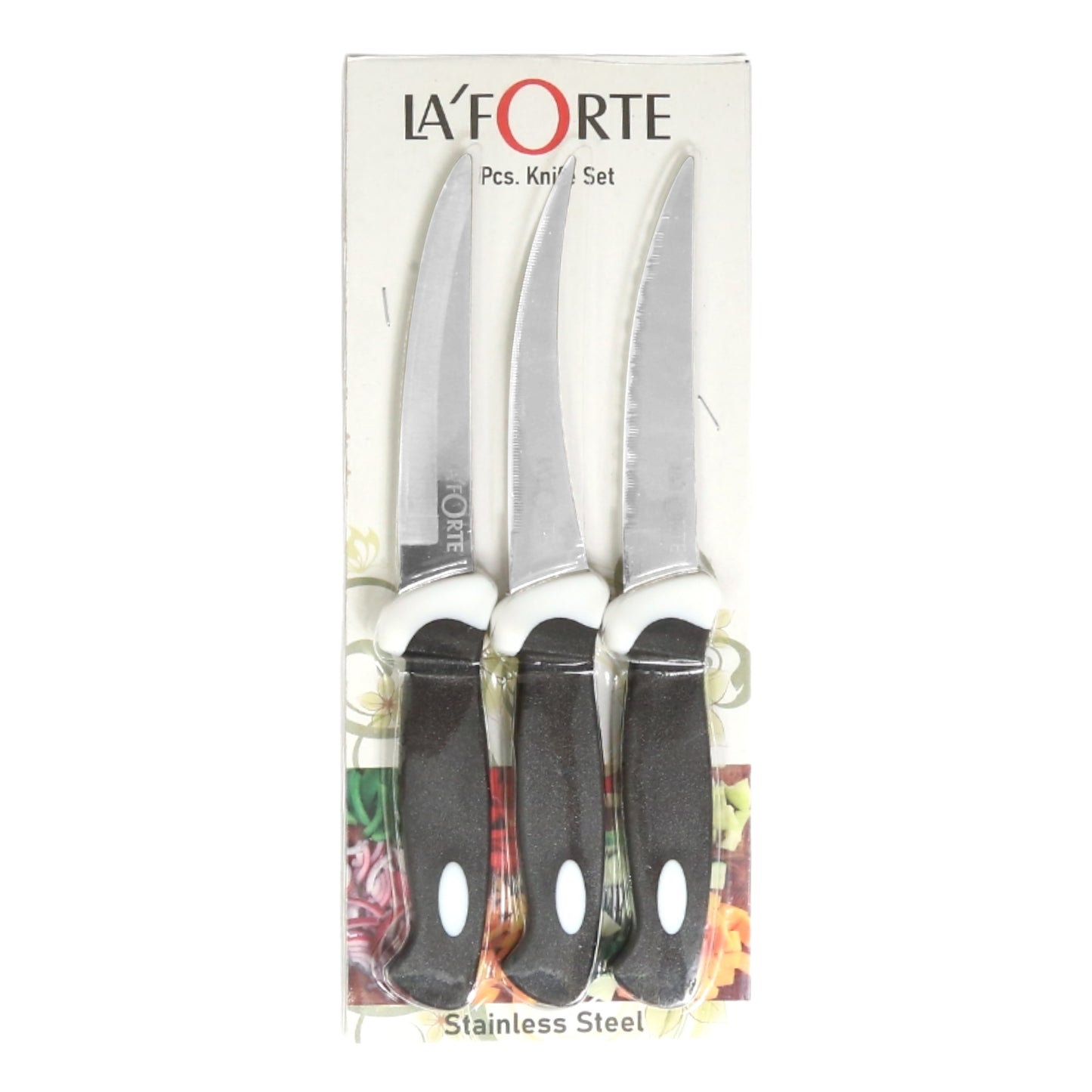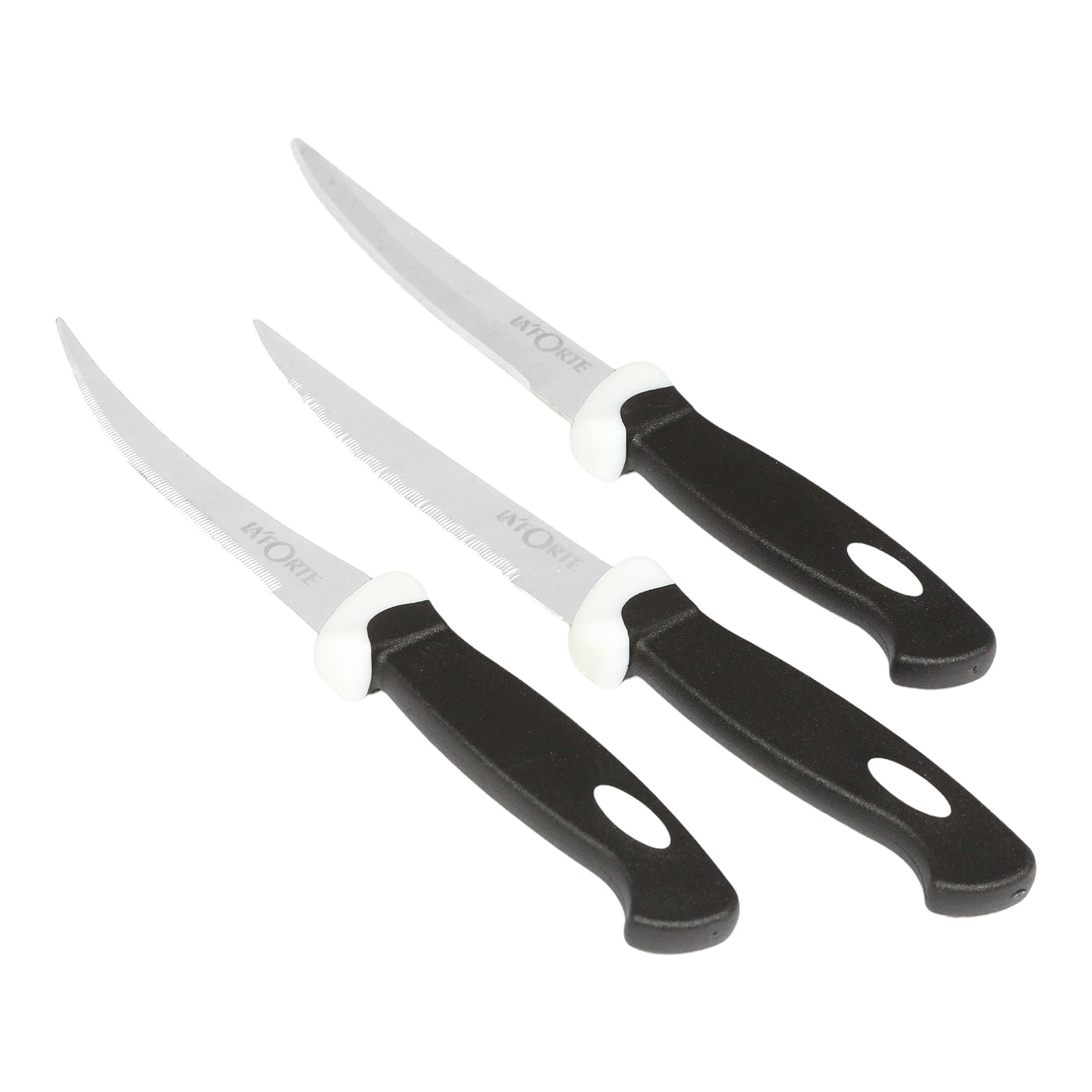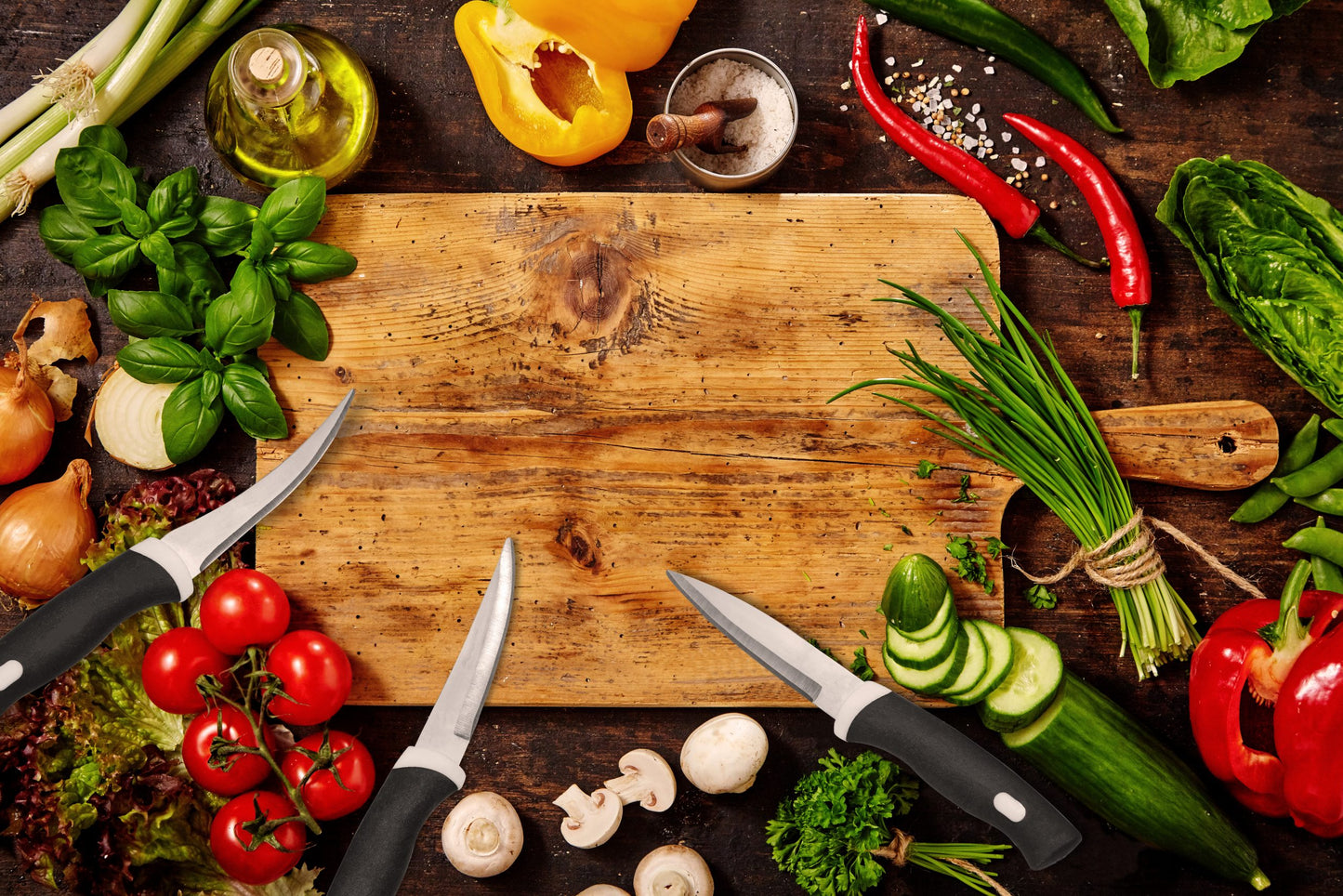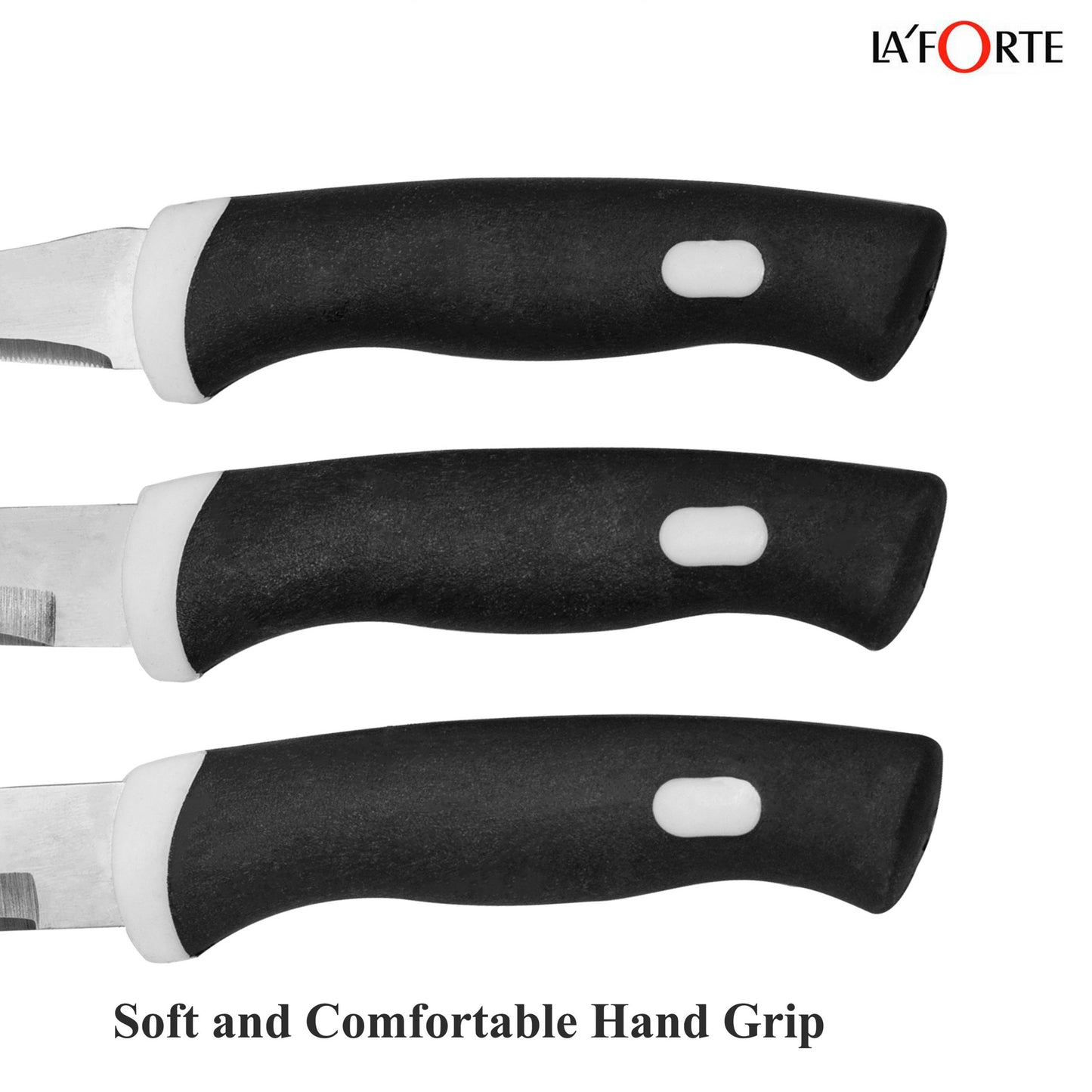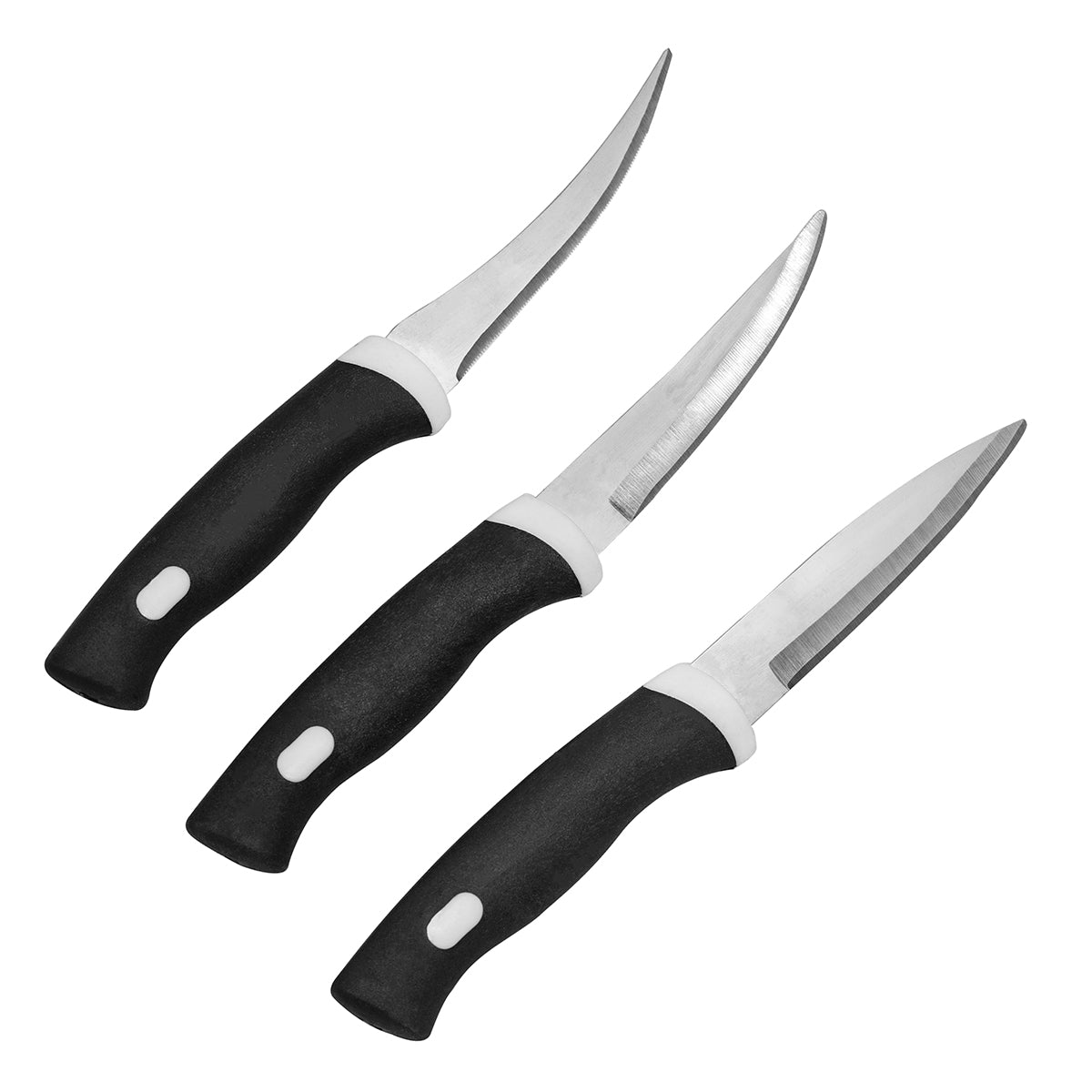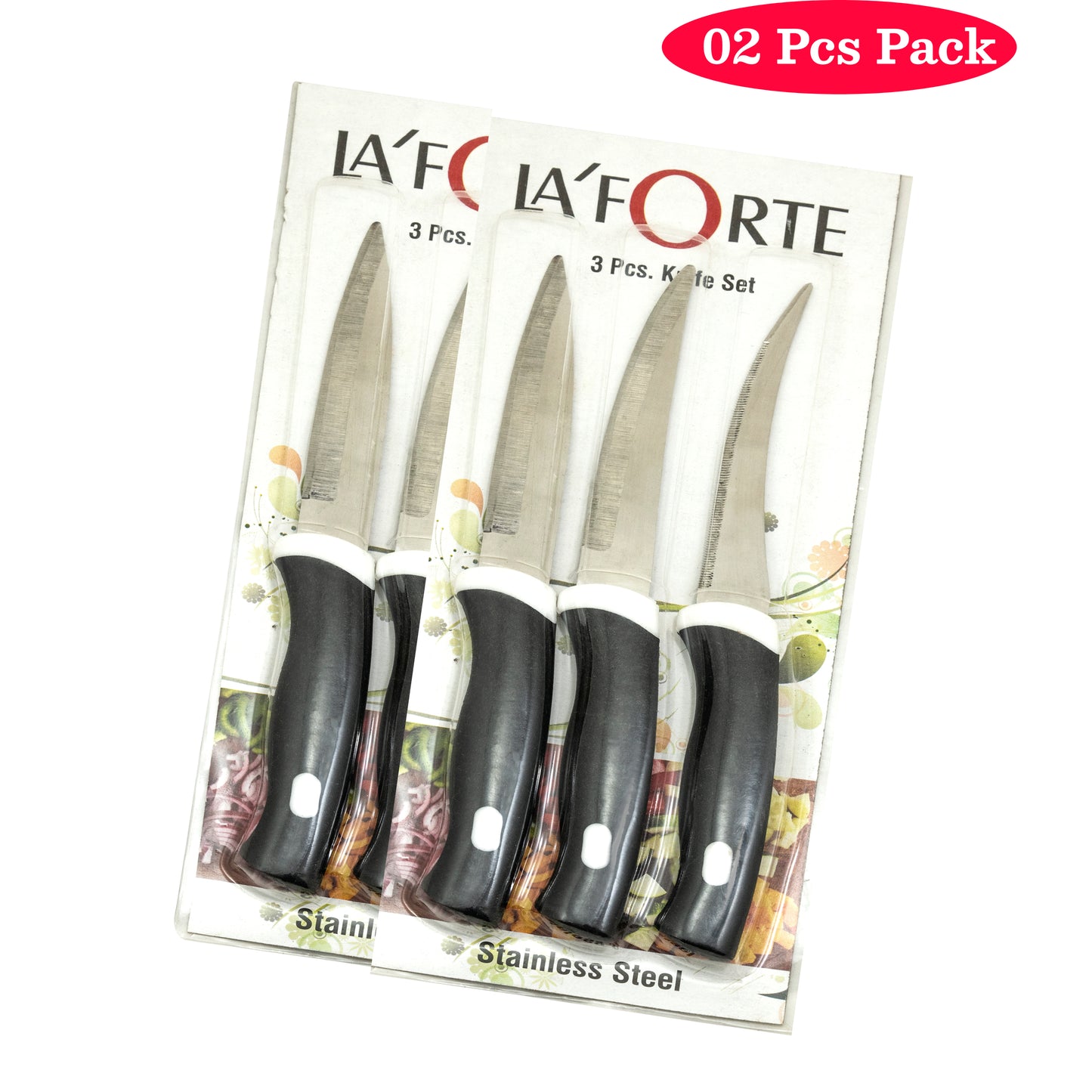 Crafted from a single piece of stain-resistant steel, each high-quality knife in the La Forte Three-piece Kitchen knife set gives a full Performance, From the blade all the way to the base of the handle, which perfect balance and control when cutting. The one of the knife offer micro-serrated edges that never need sharpening, ensures effortless slicing and reliable, long-lasting performance.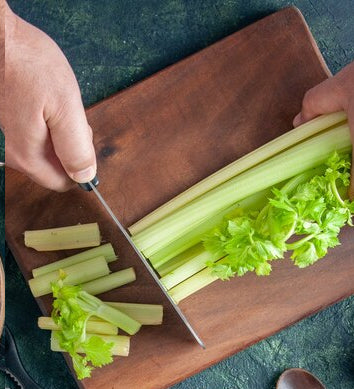 Strong and Durable
La' Forte knives are made of high-quality stainless steel , which resists rust, corrosion, and discoloration. The razor-sharp edge is easy to maintain and makes cutting and chopping a breeze.
It will help you with all your kitchen tasks and alleviate all your concerns.
Rust-resistant, with 2.5mm stainless steel blade
Sturdy, with comfortable handle with an ergonomic design for comfortable cutting
Ultra sharp, curved edge for easy slicing, mincing & dicing
Multi-functional design for cutting anything & everything in the kitchen, from meat to tough vegetables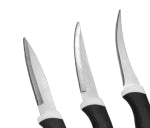 Multi Functional Knife Set
The Knife set comes with three variety of knife, which can be suitable for variety of jobs,
You can gently and effortlessly slice loaves of bread, or you can easily slice on fresh tomatoes. These knives will make your cutting work easy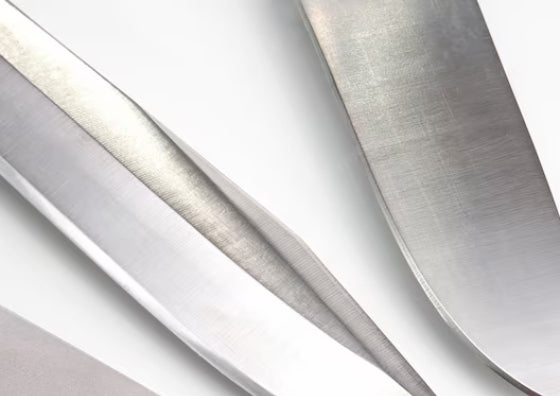 Stainless-Steel Blades
The high-quality knives feature superior high-carbon stainless-steel blades with razor-sharp edges which help promote reliable cutting accuracy and precise results.
the knives are professional-grade quality and can cut through nearly any type of food. Stainless steel also means the blades are more resistant to rust and corrosion, and the edges retain their sharpness for a longer period of time! Plus, it won't contaminate food with toxic materials like a non-stick blade can.