Product Image Disclaimer
Product Image Disclaimer

We pride ourselves on presenting our products in the most accurate and comprehensive manner possible. However, we'd like to inform our valued customers that the images of products displayed on this website are strictly for illustrative purposes. The actual product you receive may exhibit slight variances from the image shown due to a number of reasons:

Photographic Lighting: Lighting conditions during product photography can alter the appearance of colors, shadows, and highlights.
Screen Calibration: Variations in screen calibration across different devices such as mobile phones, tablets, and computer monitors can lead to differences in color and brightness representation.
Product Updates: Occasionally, We may make minor updates or changes to product design after photography has taken place.
Production Batches: Differences in production runs or batches might result in slight variations in color or design.
Please note that we make every effort to ensure our product images are as accurate as possible, but due to the aforementioned factors, there might be slight discrepancies between the product image and the actual product.While we make every possible effort to ensure our product images align closely with the actual products, we ask for your understanding in the event of any discrepancies. We encourage customers to reach out with any concerns or questions regarding a product's appearance or specifications.

Thank you for your trust and understanding.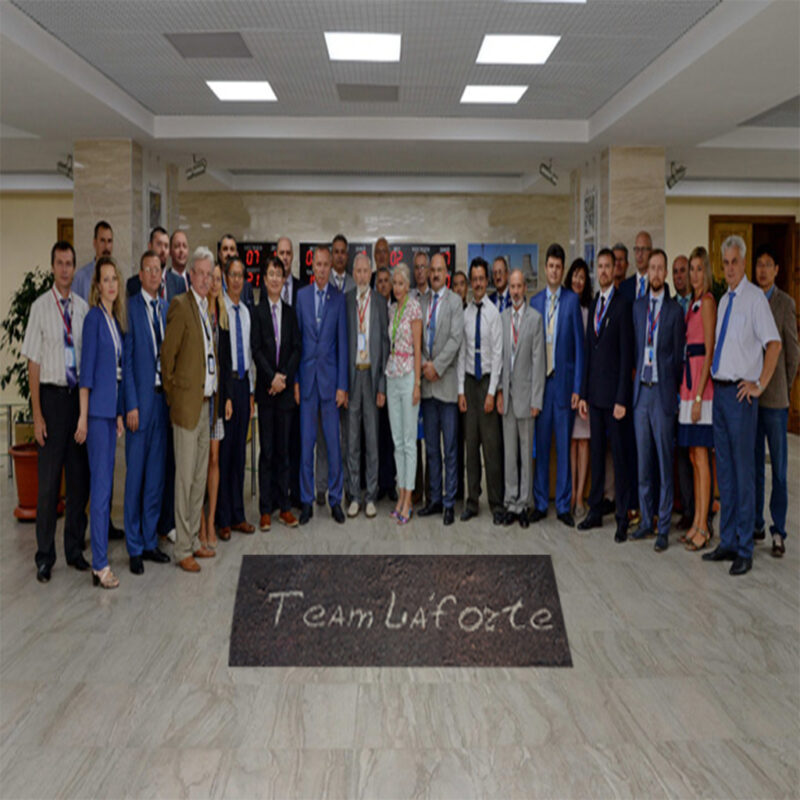 About Us
Our Company
The expertise of our team , selection of material, getting into every detail, continuous improvement, the quality of our work and our passion for excellence are the engines that drive us and lead us every day to craft exceptional and personalized products that will bring you a happy culinary experience.
Started in France in 1997 as a small appliances' manufacturer to its status as a leader in design and technology, La'Forte has remained committed to its core values of Reliability, Novelty and Excellent Customer service. La'Forte aims to manufacture affordable home appliances using the latest innovations and user-friendly designs.
For more than 20 years, we have been striving to build on the legacy of Charles Forte by keeping our quality intact while evolving and always seeking to innovate and advance in pursuit of one goal—the Happiness of our customers.
La'Forte products Mix and Blend well with India; India being a paradise of gourmets and gastronomes and La'Forte being part of French heritage, becomes and ideal combination of Taste and conviviality