LA'FORTE
Regular price
Rs. 2,490.00
Regular price
Rs. 2,499.00
Sale price
Rs. 2,490.00
Unit price
per
Sale
Sold out
1.5 Ltr Double Wall Kettle - Inner 304 Stainless Steel and Outer ABS
Multipurpose Electric Hot Pot
Easy to Clean
Compact & Portable Cooker
Rapid Heating and Safe
Adjustable Temperature Control
Comes with Stainless Steel Steamer and Egg Boiling tray
View full details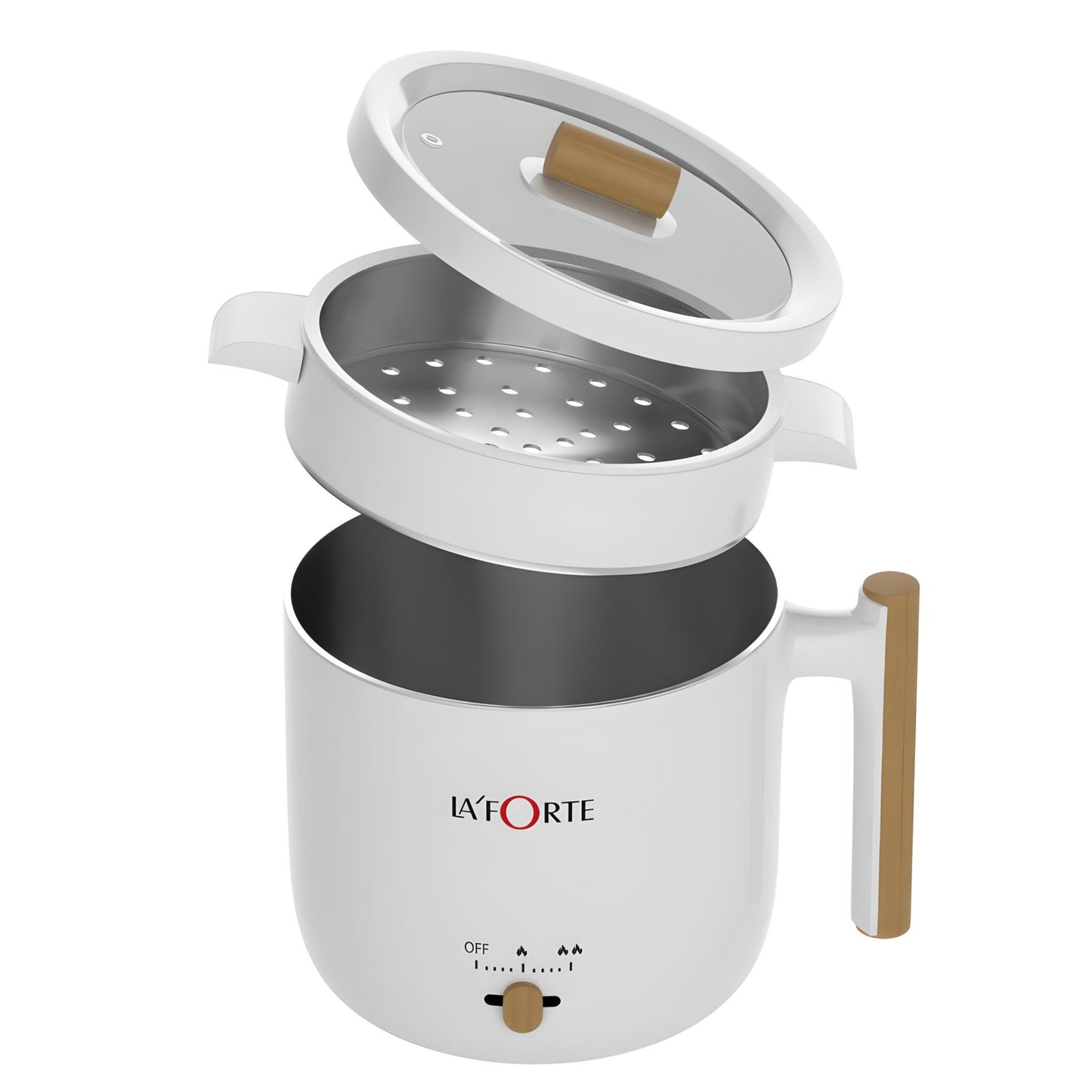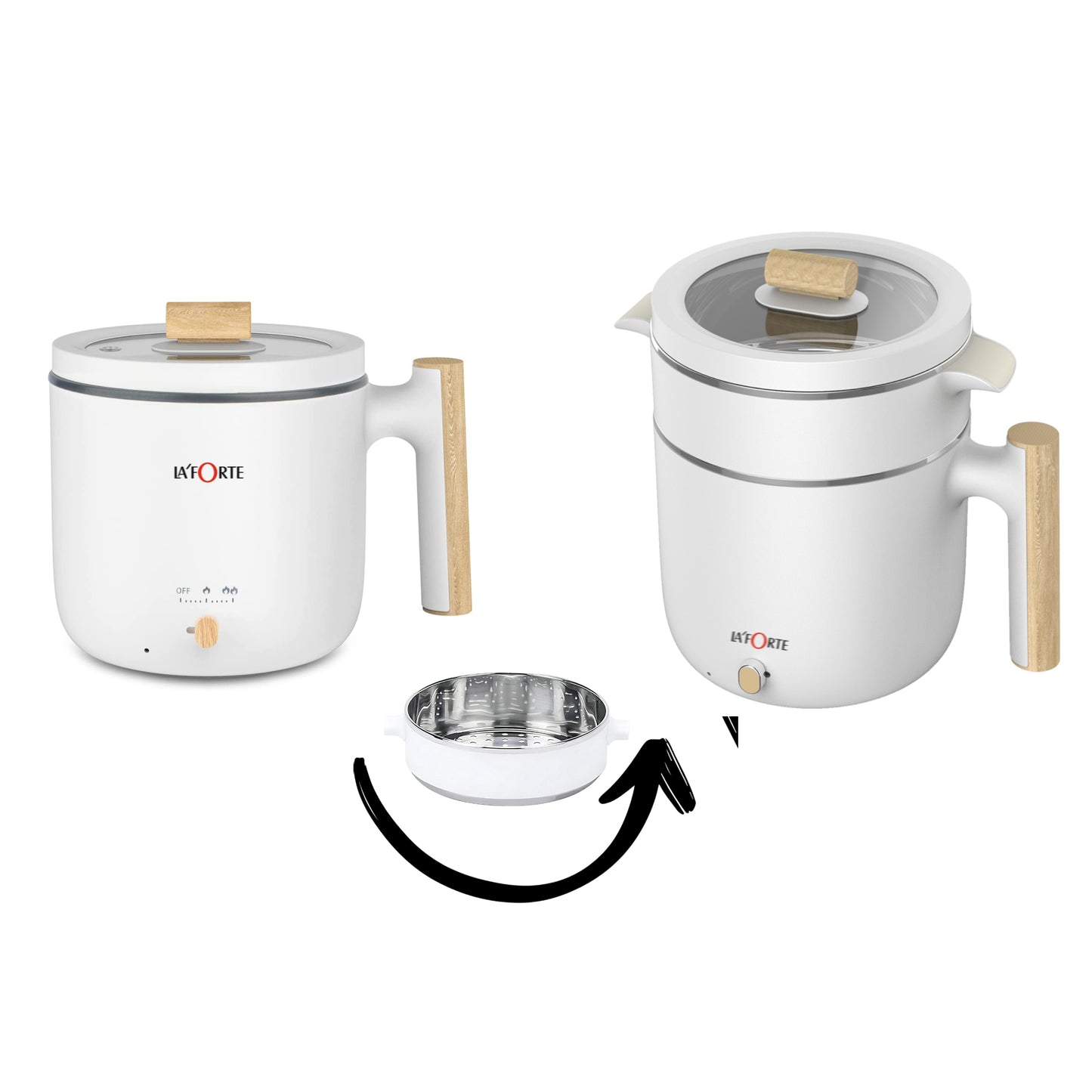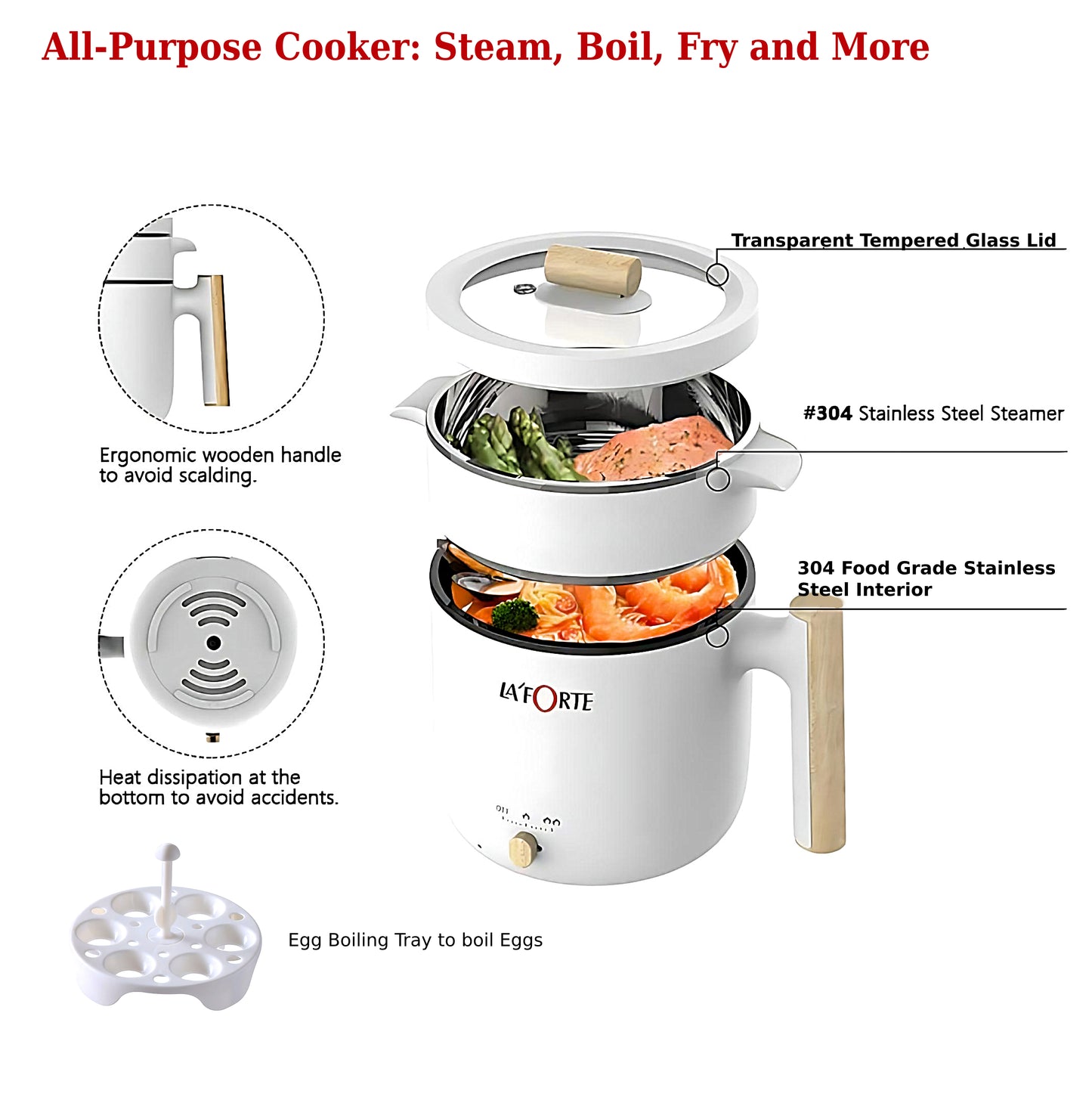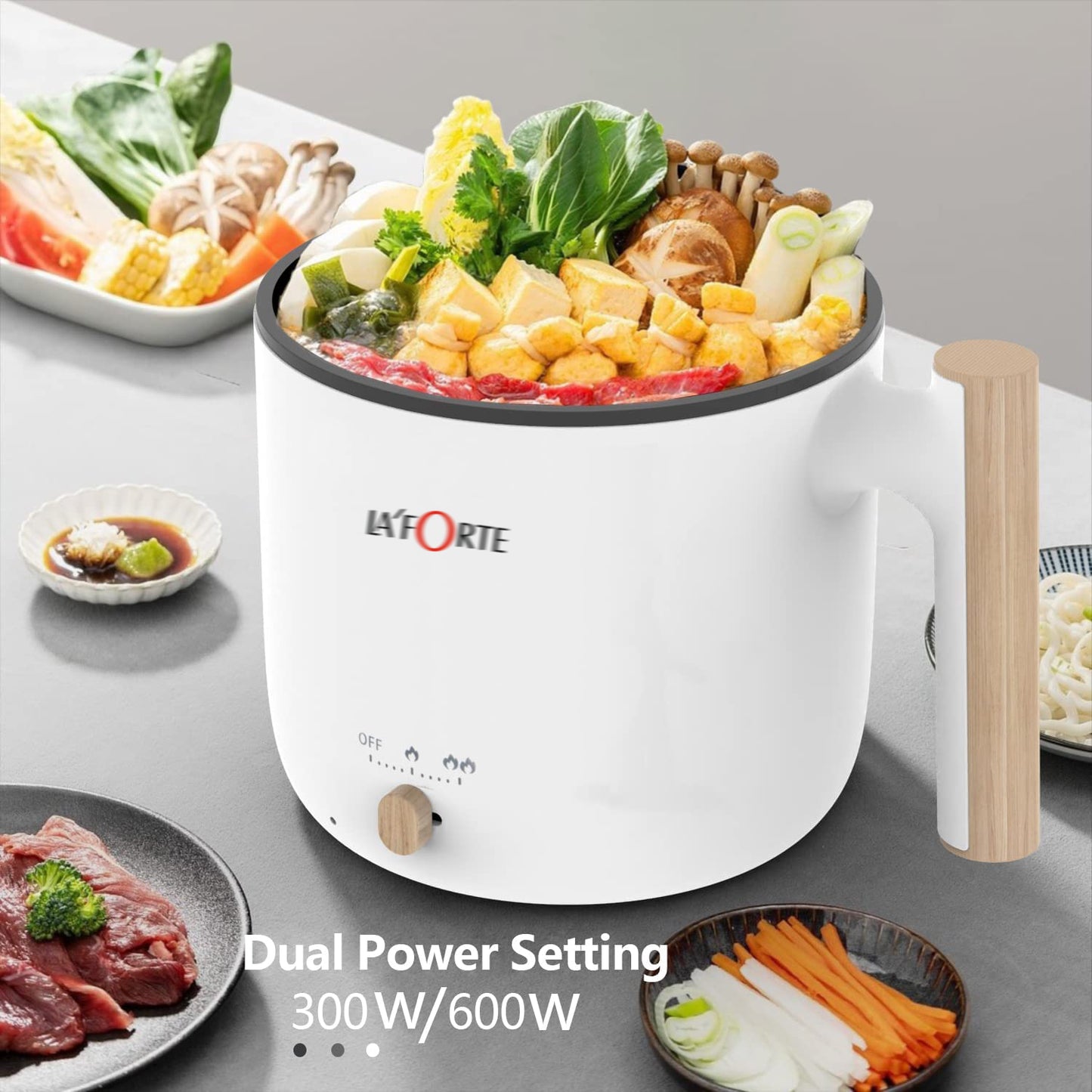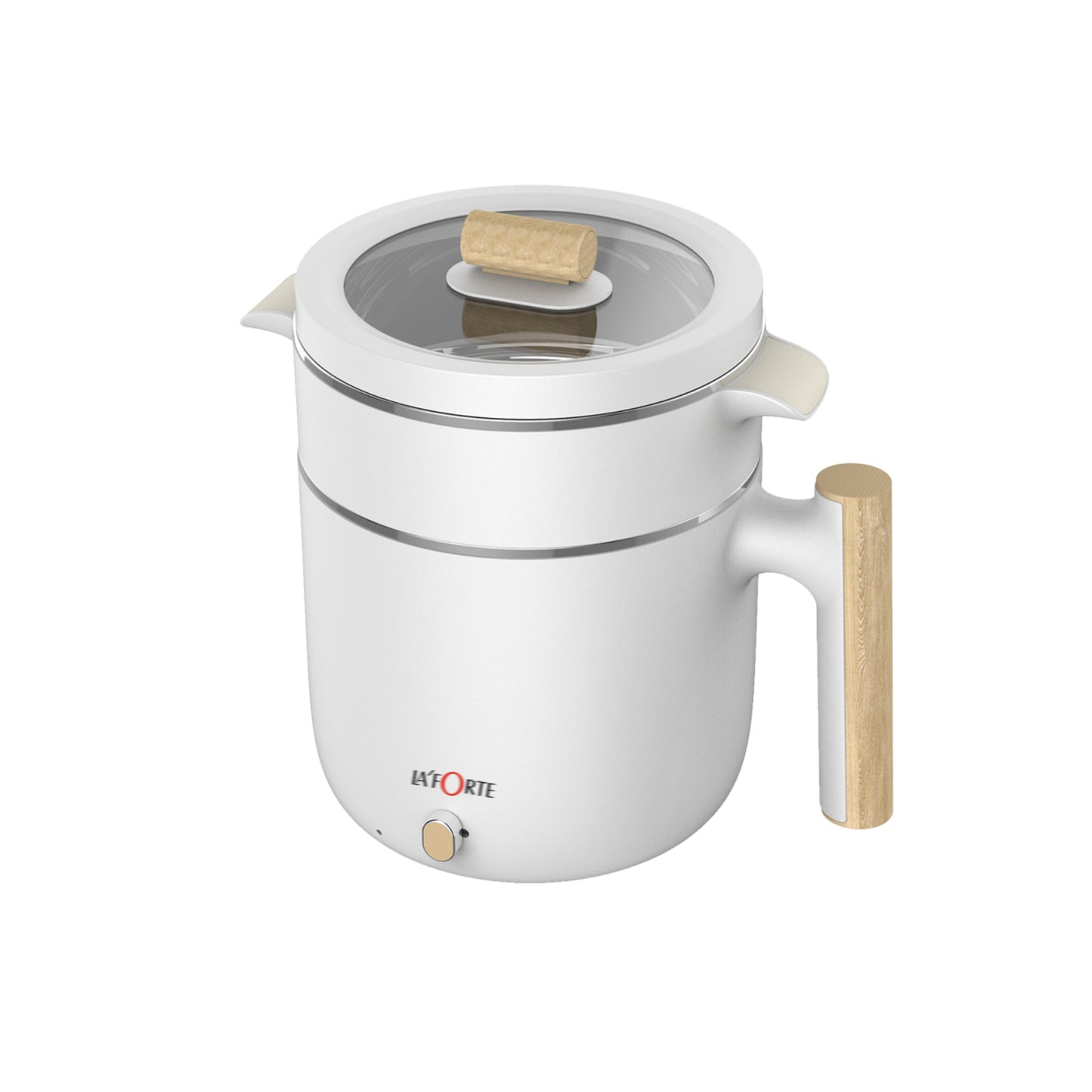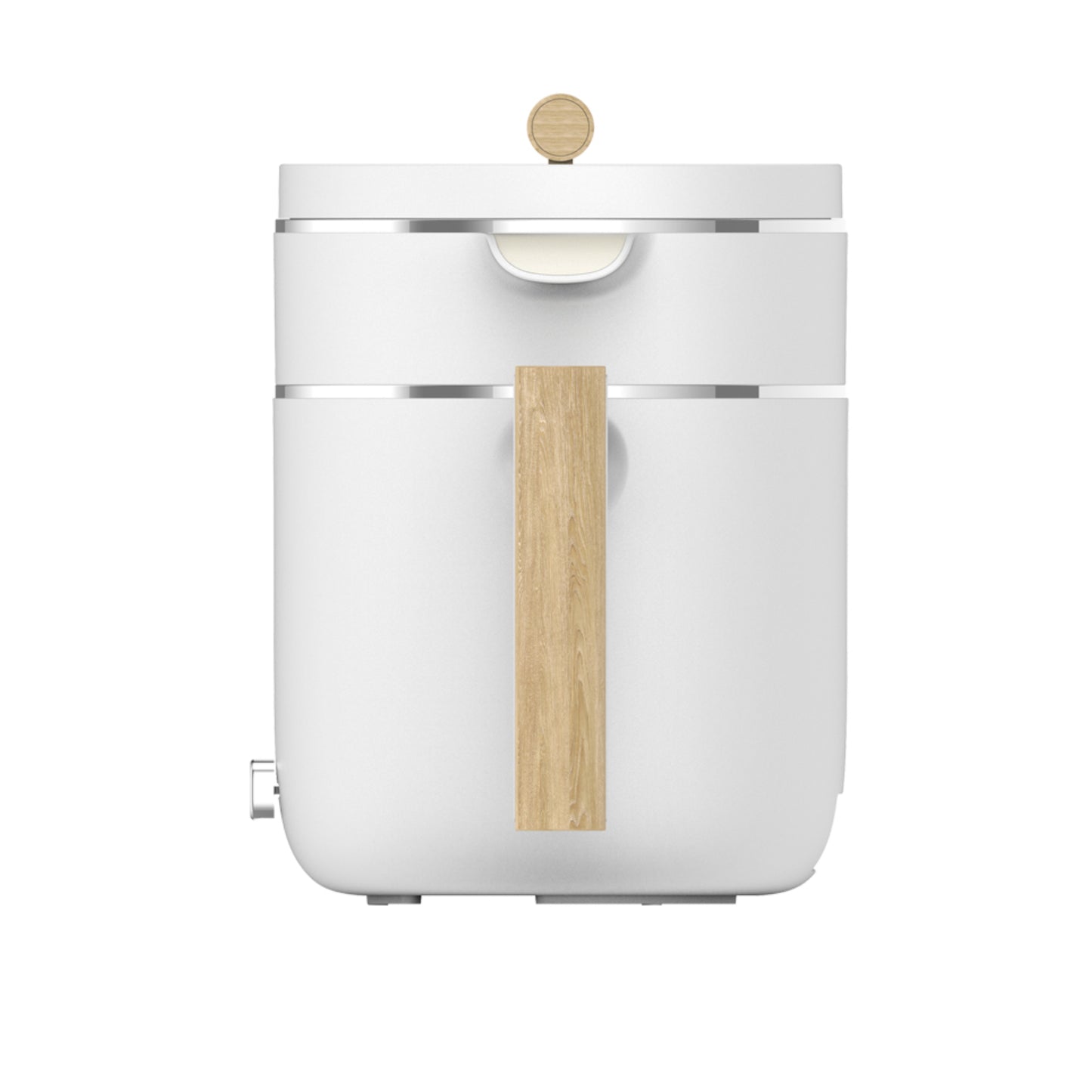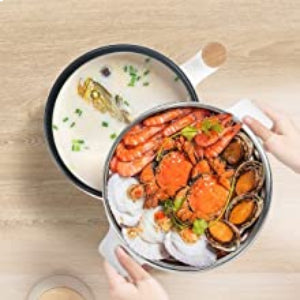 Easy and Effective
Features with a 1.5L capacity, LA' FORTE is multi purpose Kettle is easy to store without taking up too much space for its mini size, which can replace various cookware. It is a MUST-HAVE for small households, flats & apartments, student dorms and resort hotels.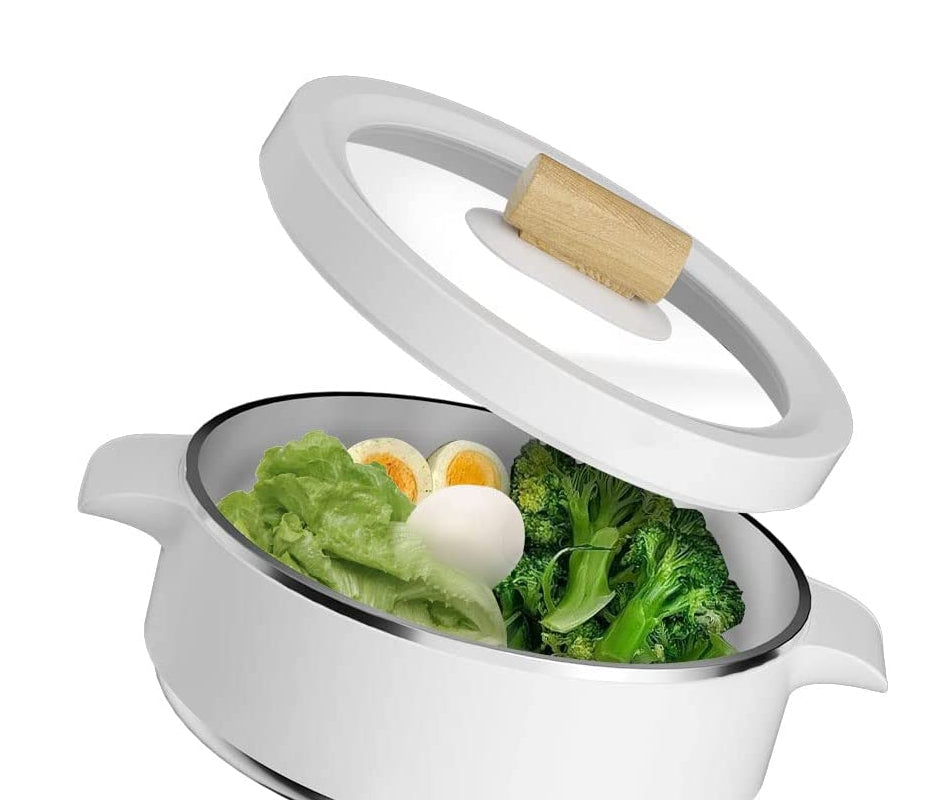 Steamed Cooking
A multi-cook pot with a steamer attachment is a versatile kitchen appliance that allows for healthy, easy, and convenient cooking. With the steamer attachment, you can cook vegetables, fish, poultry, and grains with minimal cleanup and without any added fat or oil. This appliance is perfect for those looking to cook nutritious meals without spending too much time in the kitchen.
Multicolumn
Egg Boiler Tray

an egg boiling tray accessory is a convenient kitchen appliance that allows for versatile cooking options. The egg boiling tray is a handy attachment that makes boiling and peeling eggs quick and easy.

Elegant Design

The product's elegant and beautiful ivory-white color gives it a sophisticated look that can complement any kitchen decor. Its sleek design adds a touch of style and modernity to the countertop. This appliance not only offers practicality and versatility, but it also enhances the aesthetic appeal of the kitchen.

Versatile Multi Tasking

The multi-utility kettle is a versatile appliance that can handle a variety of tasks in the kitchen. With the ability to boil water, make tea or coffee, cook soups or noodles, and even boil eggs with the egg boiling tray attachment, this appliance is a true multi-tasker. Its compact design makes it easy to store, and the convenience of having multiple functions in one appliance saves time and effort in the kitchen. Whether you're a student in a dorm room or a busy professional in need of a quick and easy meal, this multi-functional kettle is the perfect addition to your kitchen.