LA'FORTE
Regular price
Rs. 699.00
Sale price
Rs. 499.00
Unit price
per
Sale
Sold out
Ultra-Sharp Kitchen Knife Set— Exclusive taper grind edge technology provides optimum sharpness for precise cutting and is easy to re-sharpen.
All-in-One Knife Set — 5 pieces knife sets include: Peeler Knife, Boning Knife, Paring Knife, Chef's Knife, Carving Knife
Stainless Steel Knife Block Set — Made of high-quality stainless steel which is rust proof and durable. Perfect for both professional and beginner
Ergonomically Handle — Non-slide and ergonomically designed handle in mirror finished for comfortable control
Easy to Storage — comes with Meta Block Stand to store knives easily and safely
View full details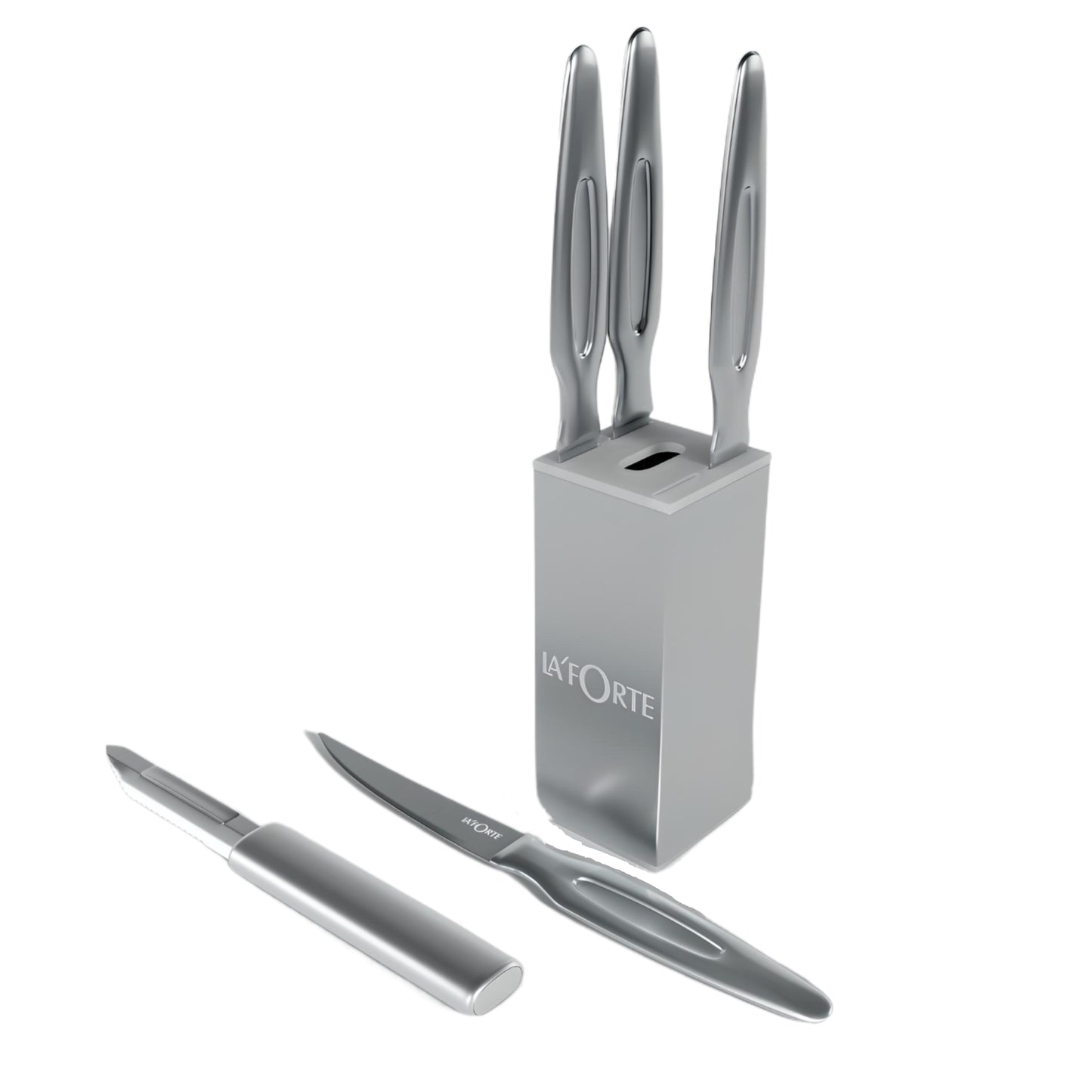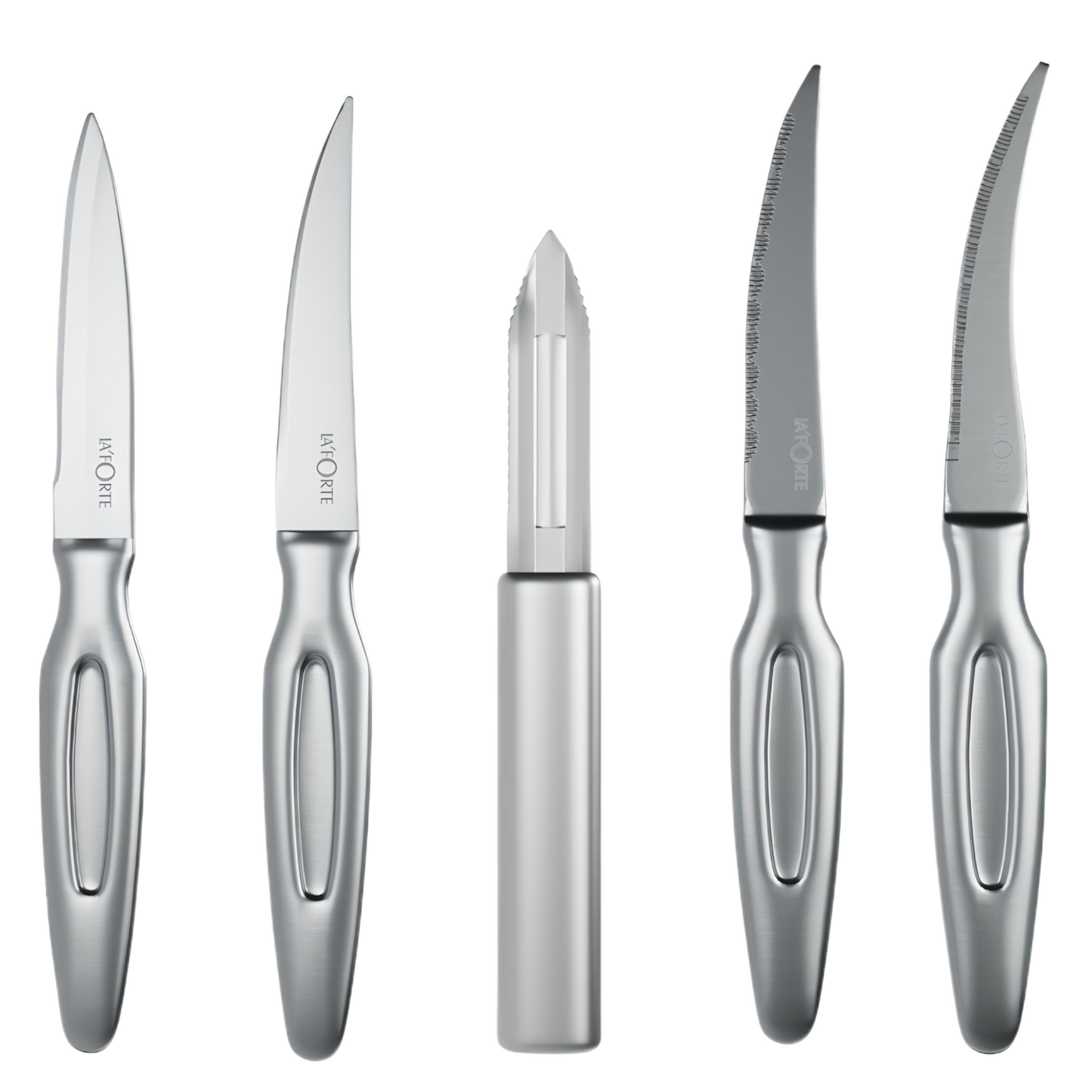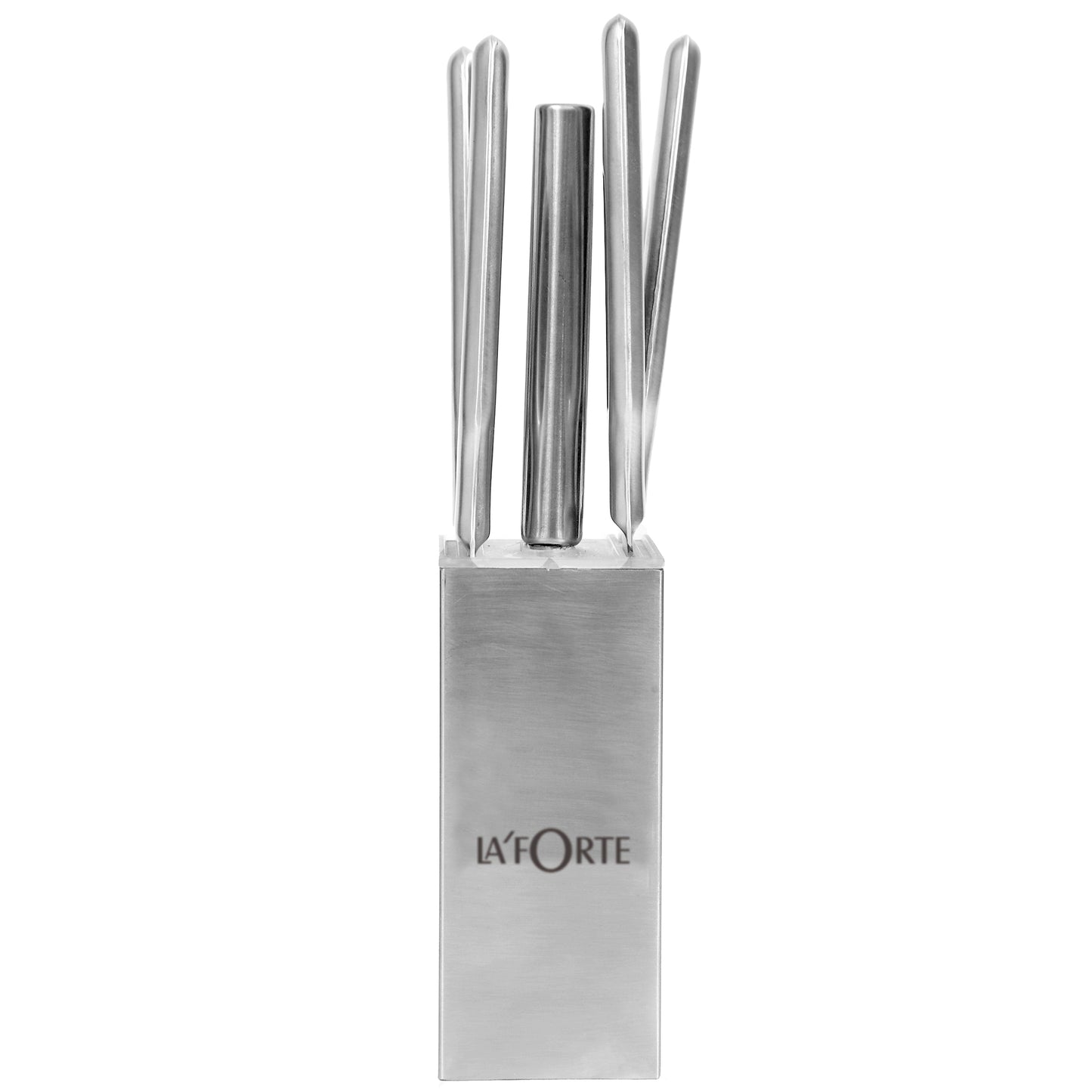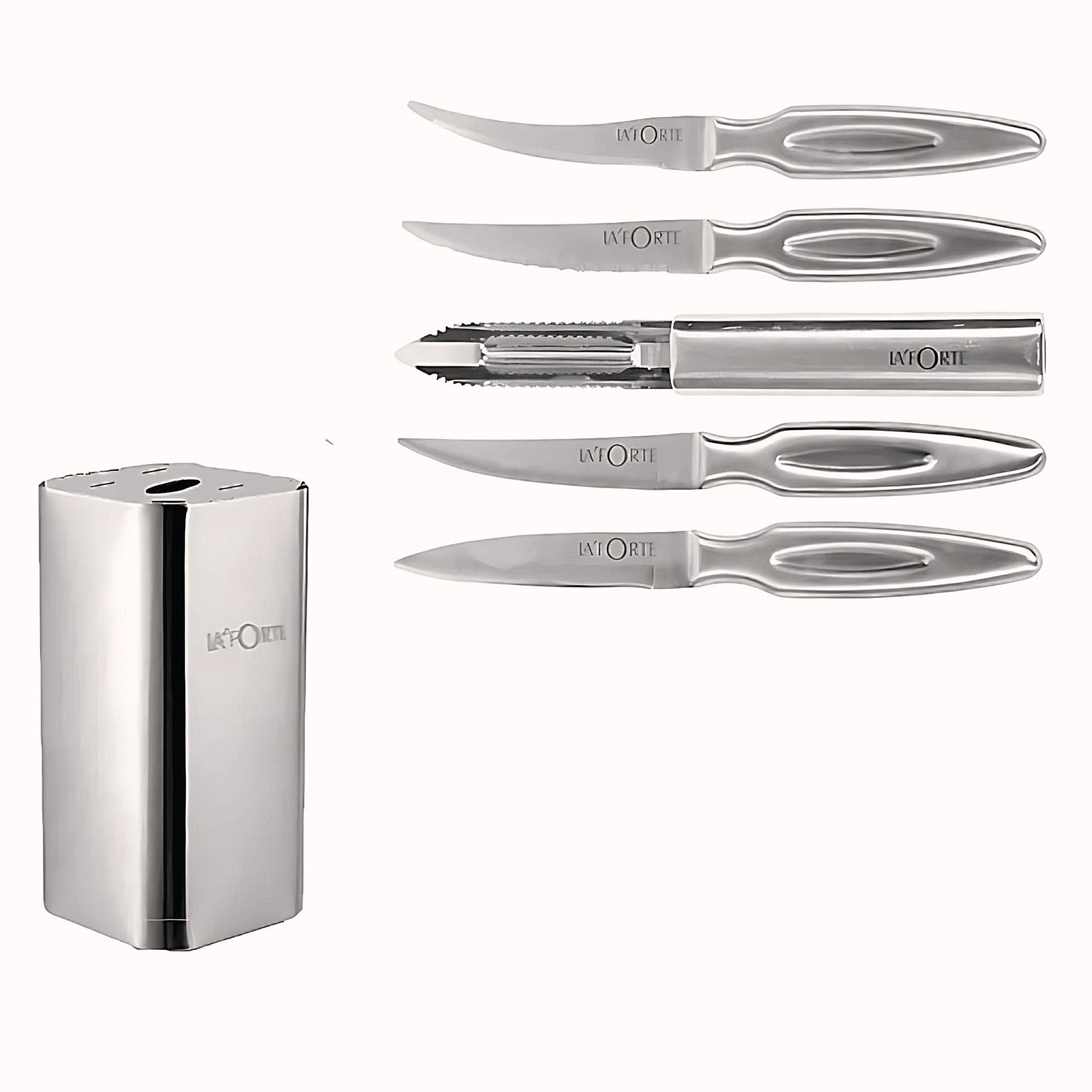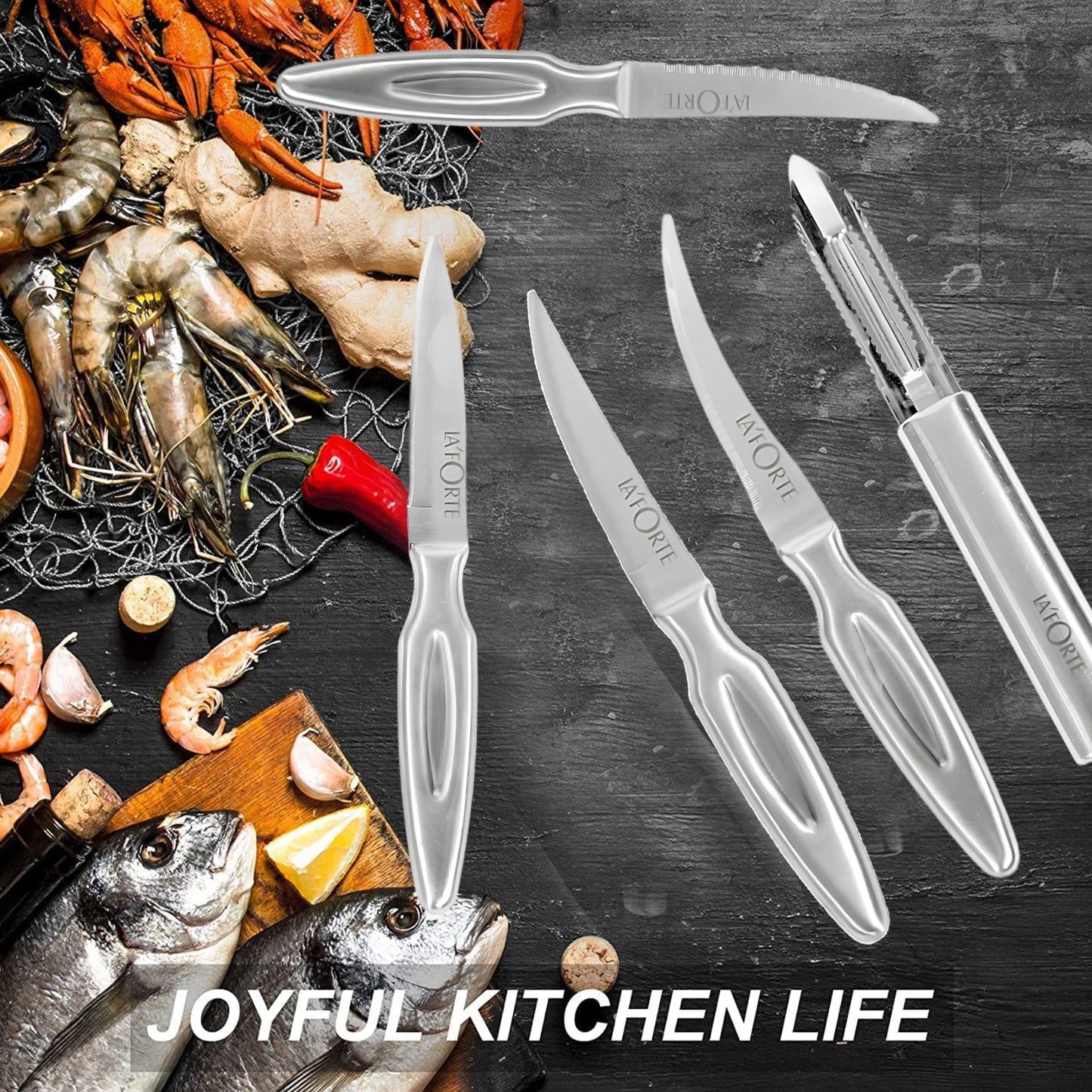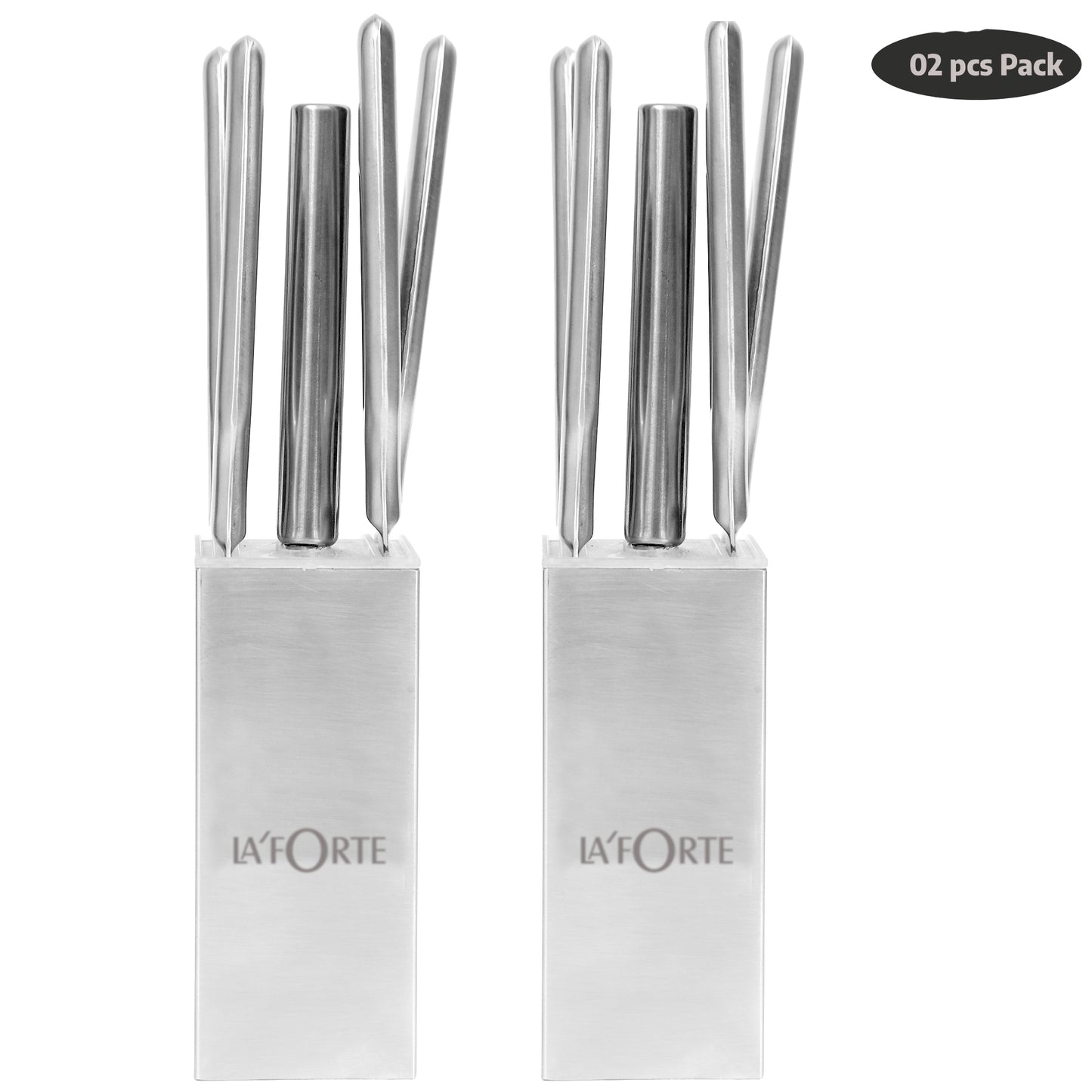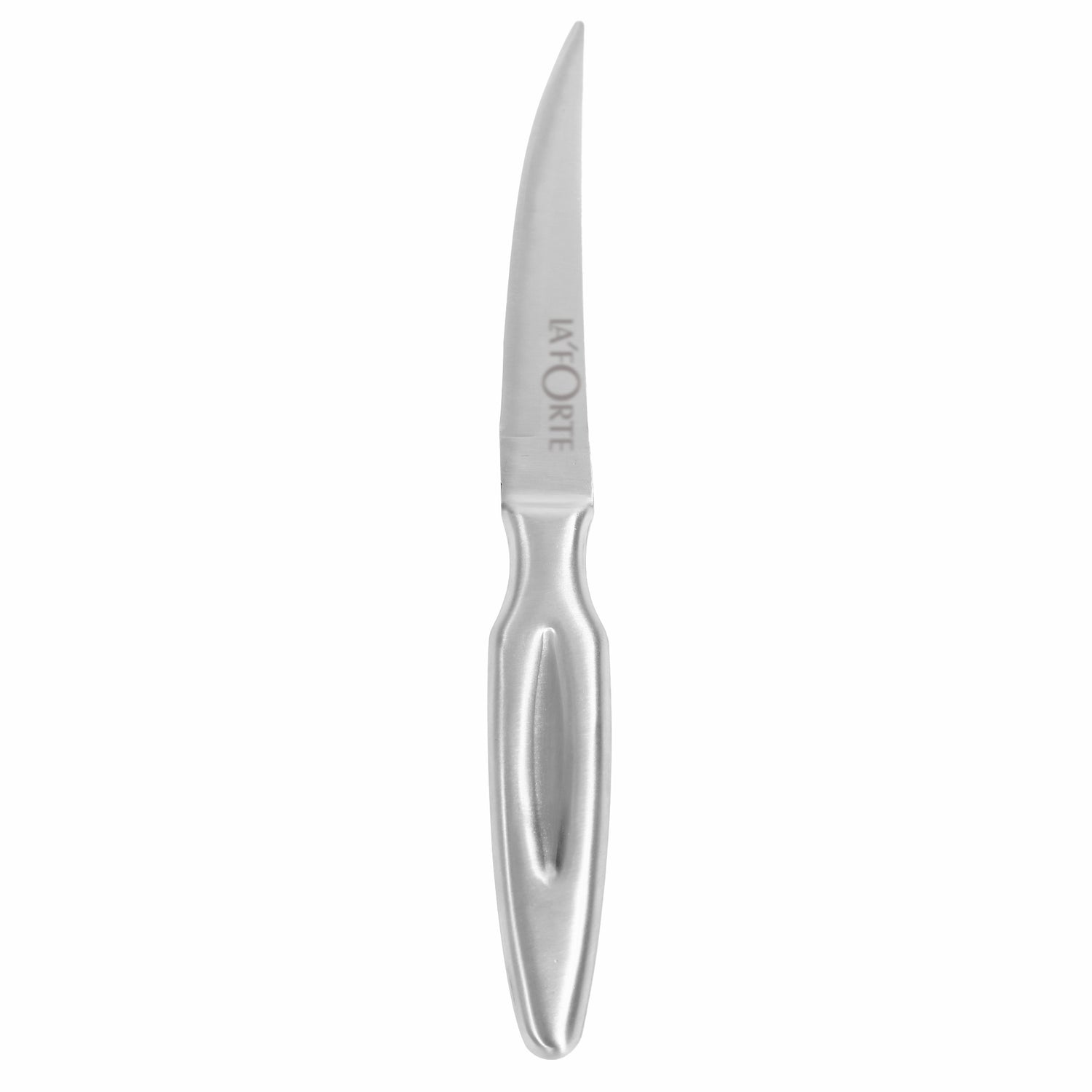 Paring Knife
A paring knife is a small knife with a short, straight blade typically 2 to 4 inches long. The blade is narrow and tapers to a pointed tip, which makes it perfect for delicate tasks such as peeling, trimming, and slicing small fruits and vegetables.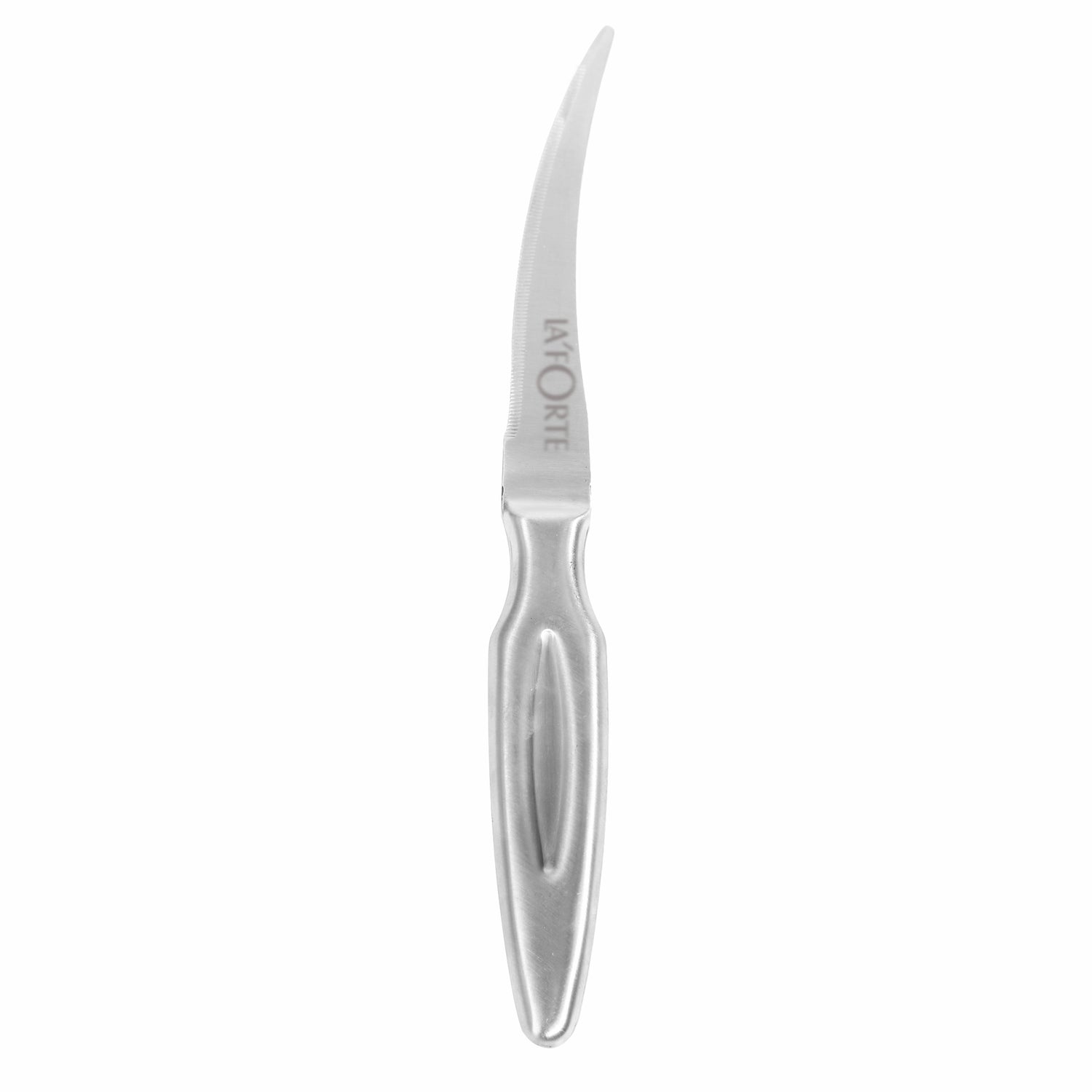 Serrated knife
The serrated blade has a row of small, sharp teeth that grip the food as you cut, allowing you to saw through crusty bread, tomatoes, or other foods with tough exteriors without crushing them. Serrated knives are also useful for tasks like slicing citrus fruits or delicate cakes.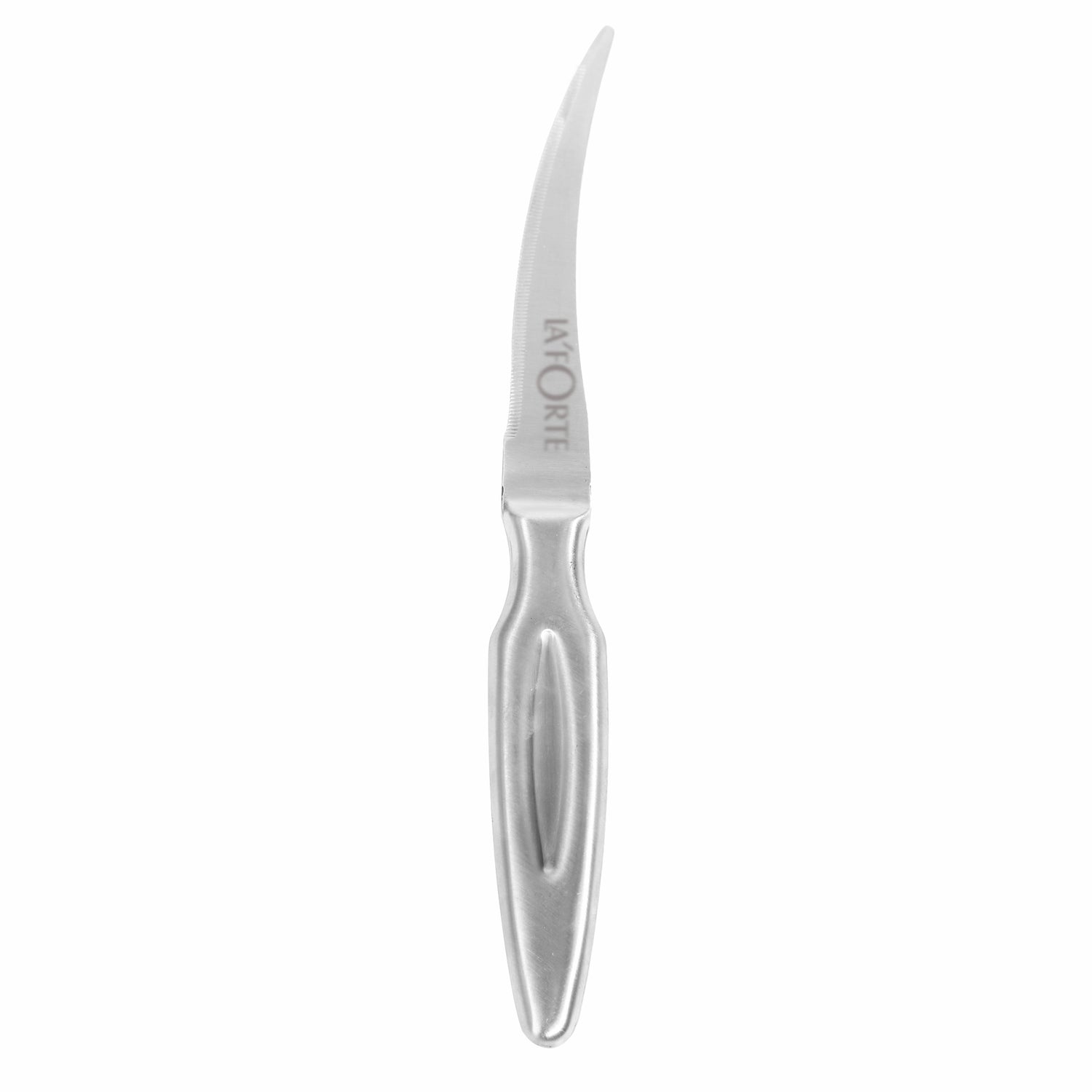 Utility knife
A Utility kitchen knife is a great addition to any kitchen as it can handle a wide range of tasks, making it a versatile tool that you'll find yourself reaching for time and time again.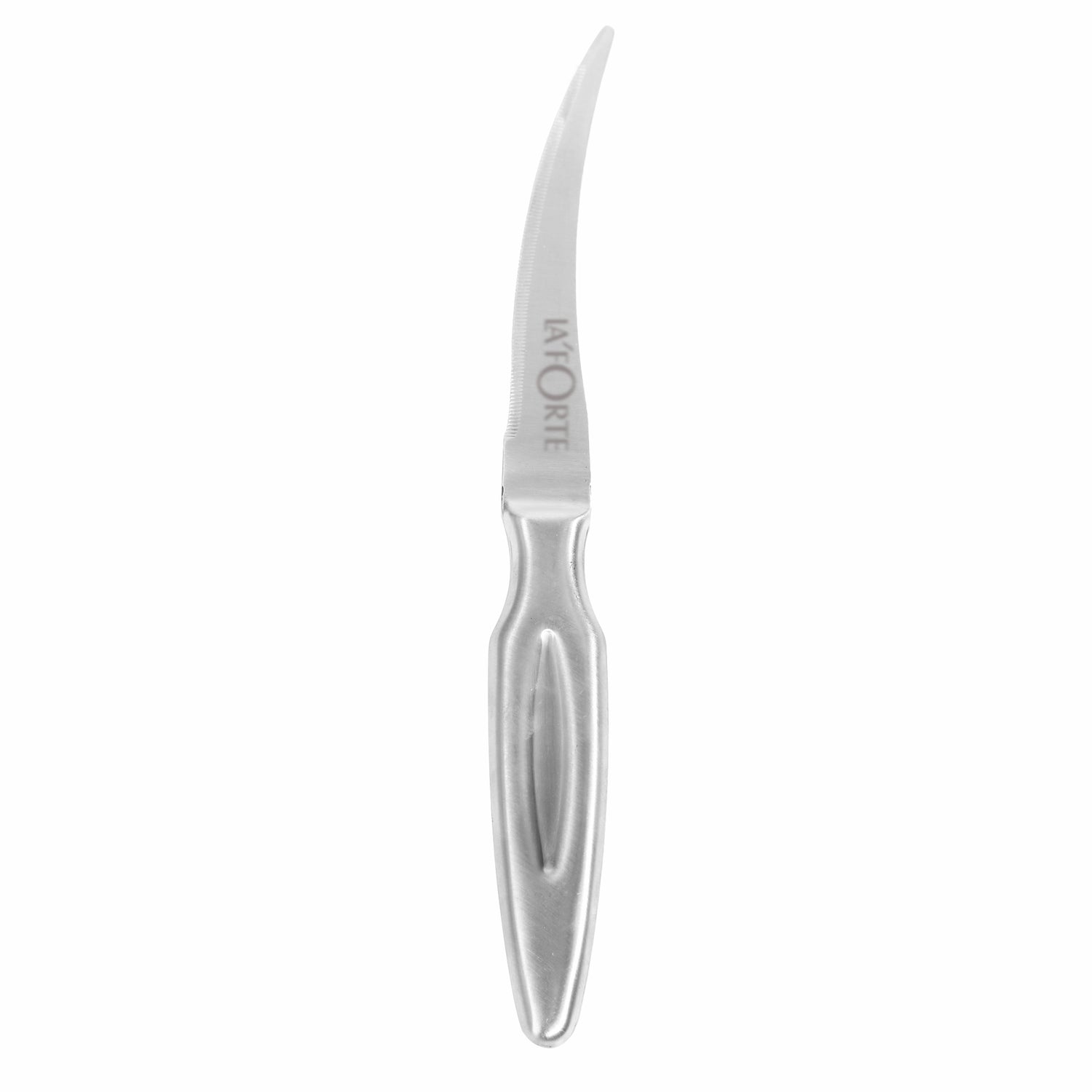 Serrated Multi Utility knife
Serrated multi utility knives are a versatile option that can be useful for a variety of kitchen tasks. They are especially convenient for those who don't want to switch between different knives when working with different types of foods. However, it's important to keep in mind that the serrated edge requires different sharpening techniques compared to a straight edge, so you may need to invest in a specialized serrated knife sharpener to maintain its sharpness.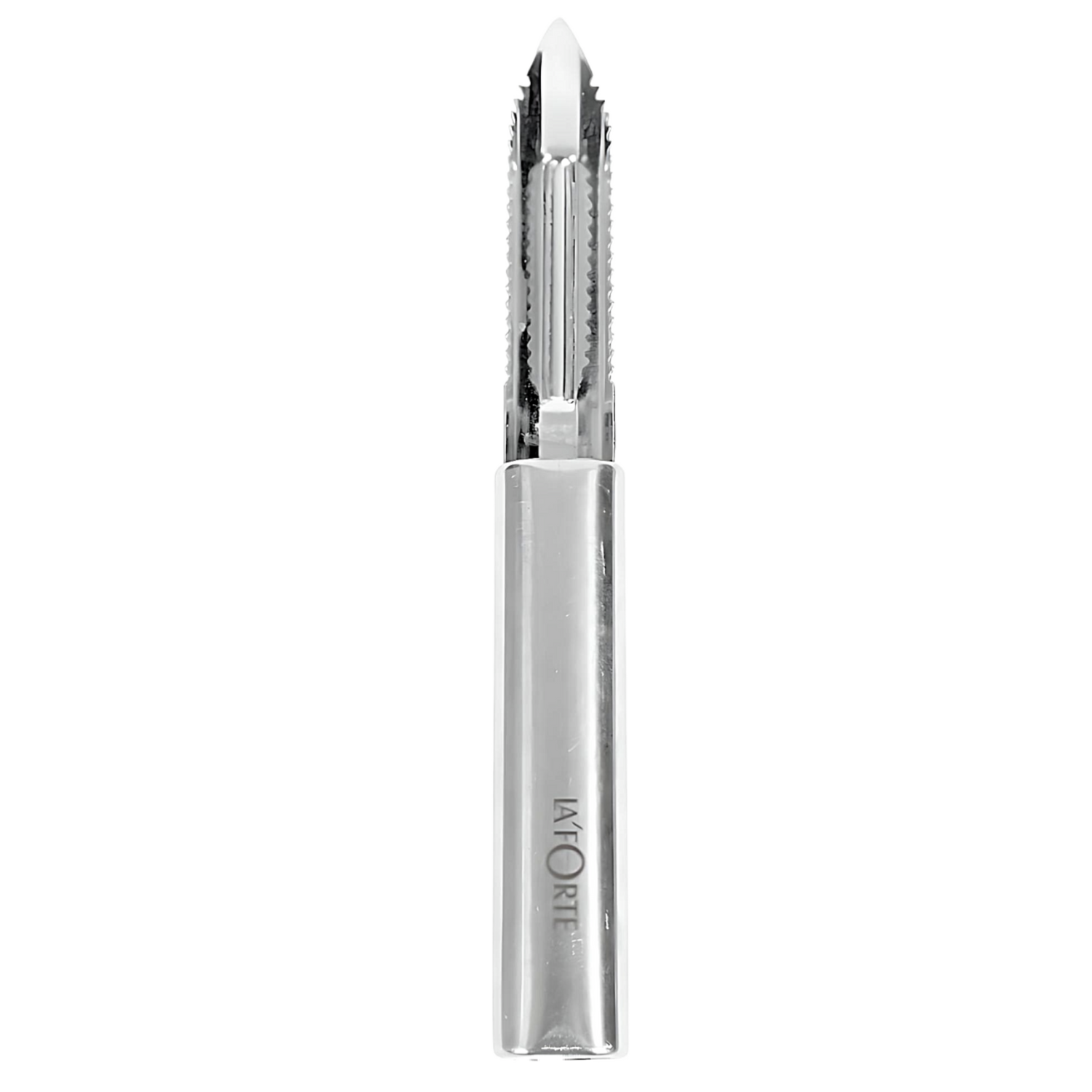 Peeler Knife
A Peeler knife is specialized knife designed specifically for peeling fruits and vegetables. They are a great tool for any home cook or professional chef who wants to save time and effort in the kitchen.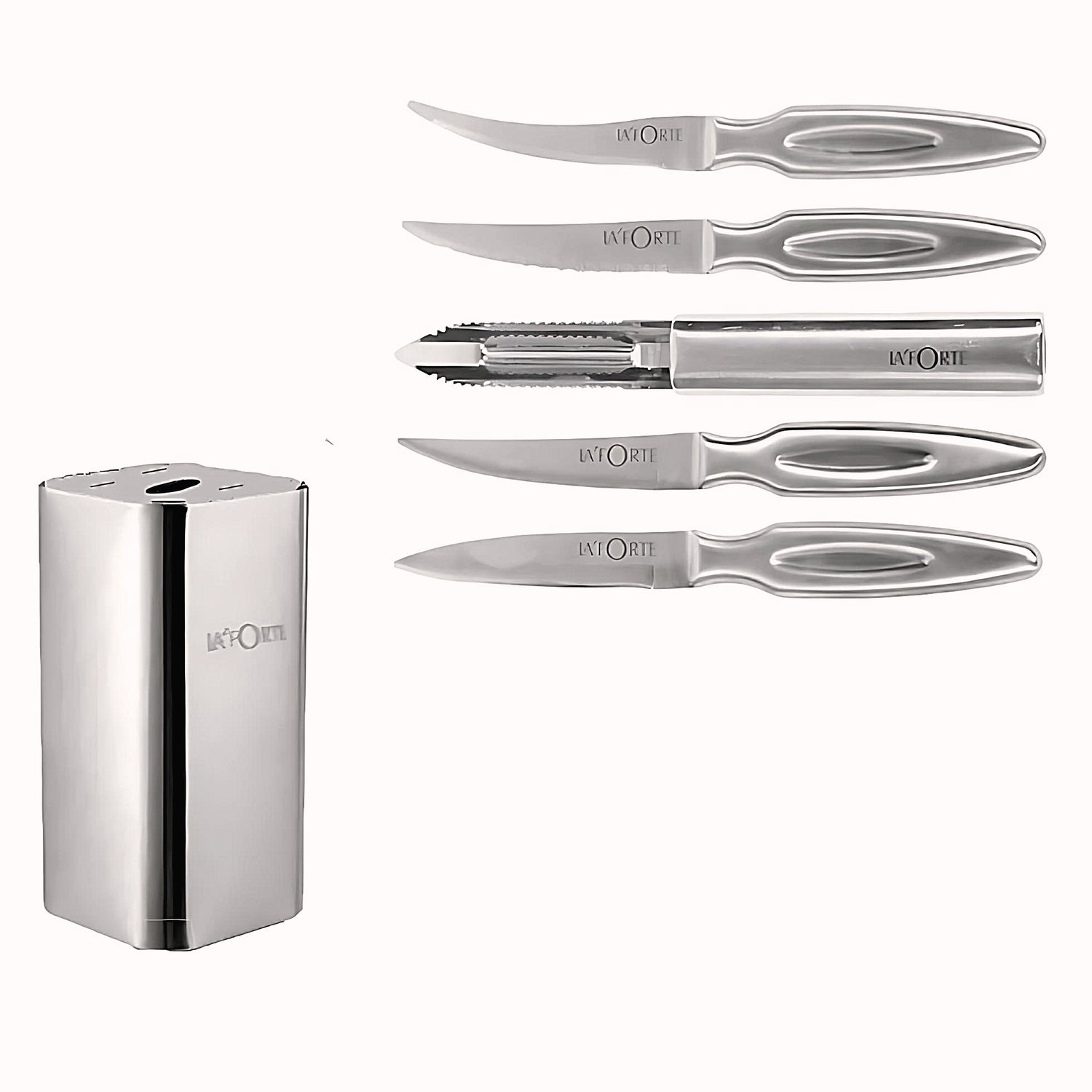 Metal Block
Comes with a stylish metal block to store the knife safely ,