LA'FORTE
Regular price
Rs. 890.00
Sale price
Rs. 890.00
Unit price
per
Sale
Sold out
The Cute Little Portable Rechargeable Fan is a charming little device that captures the whimsy and magic of fairy tales. Resembling a wand of a fairy, this fan is a delightful accessory that adds a touch of enchantment to your daily routine.
Its dual fan blades and brushless, no-noise motor make it a powerful tool despite its small size, and its high-speed setting delivers a refreshing breeze that will cool you down in no time. With three adjustable speed settings and a stand that allows you to place it on any flat surface, this fan is perfect for travel, office, gym, sports, and outdoor use. Whether you're enjoying a picnic in the park or working at your desk, the Cute Little Portable Rechargeable Fan is a magical companion that will keep you cool and comfortable with a flick of its wand.
View full details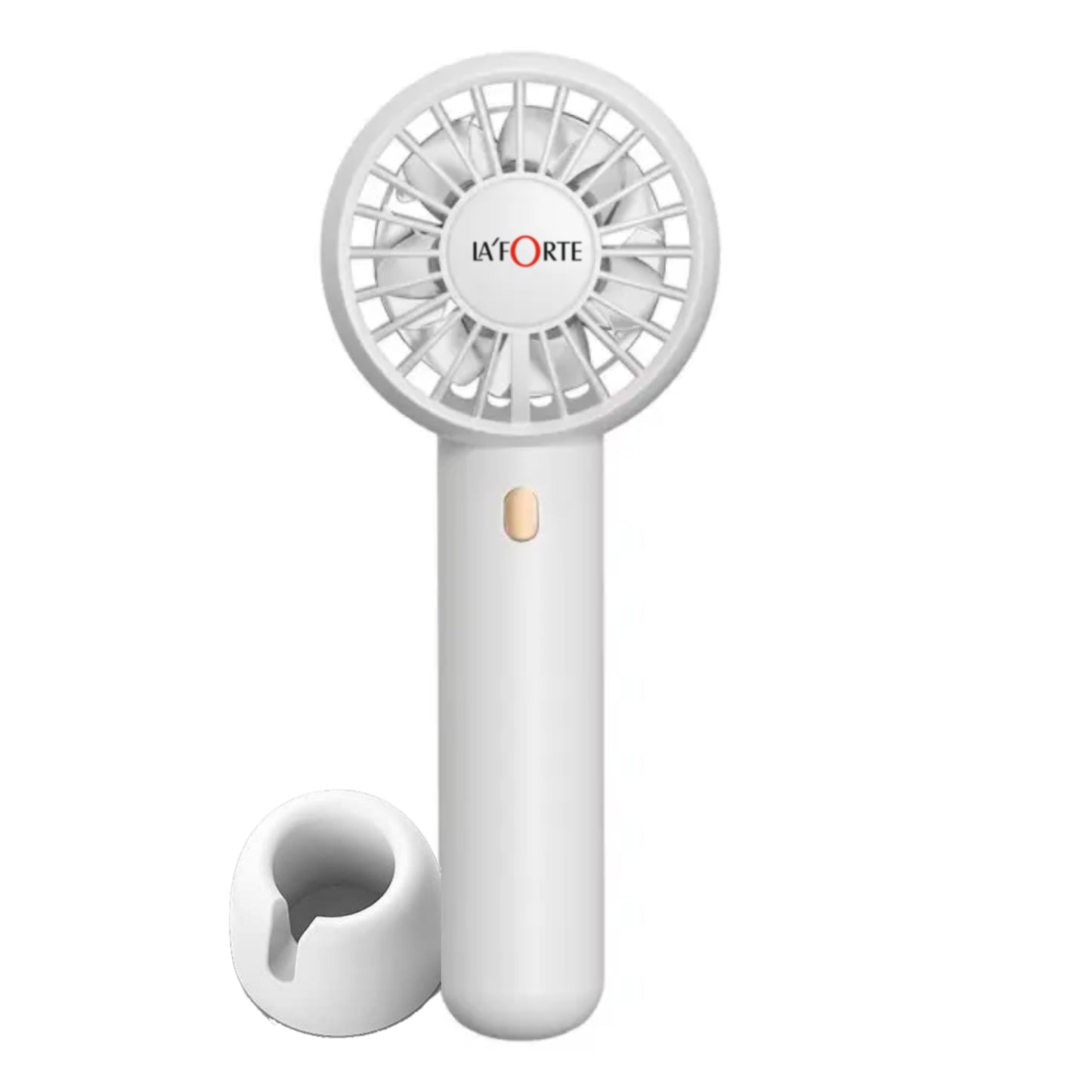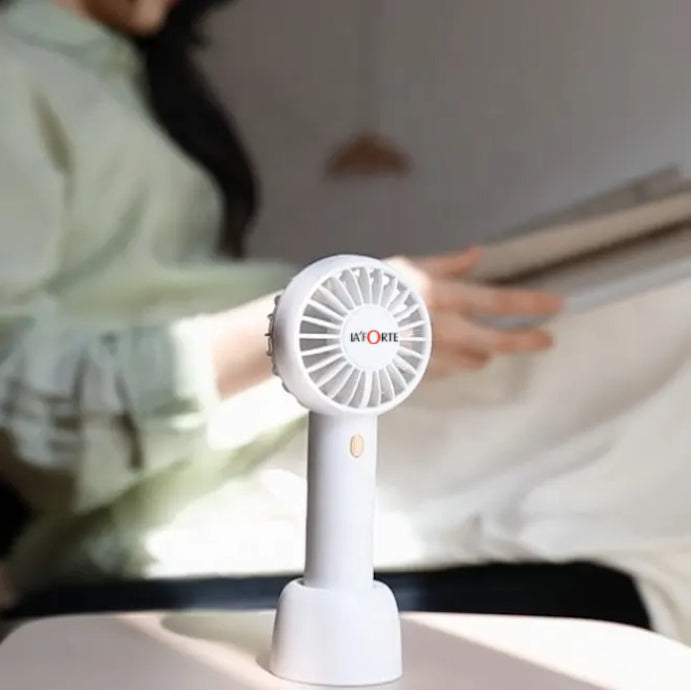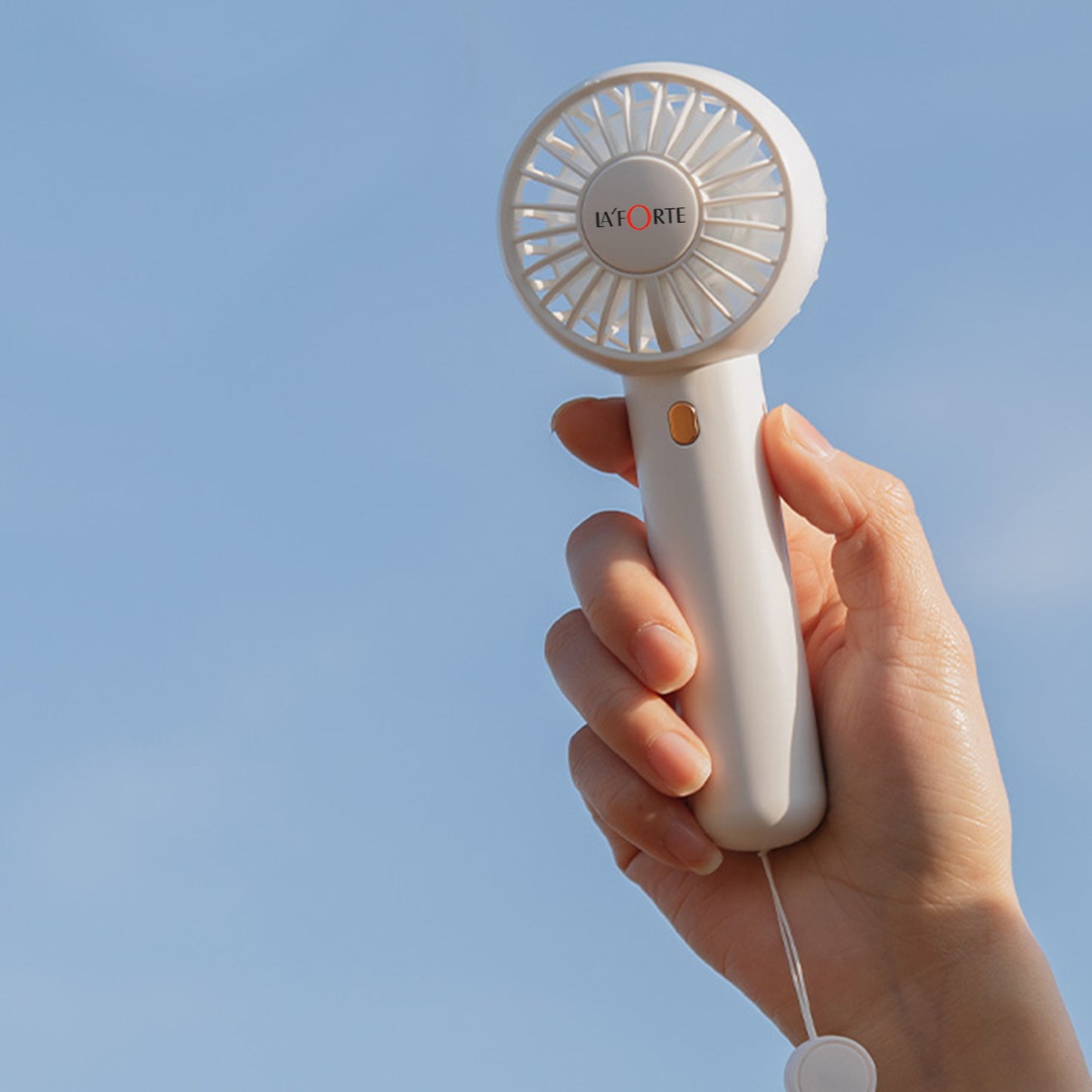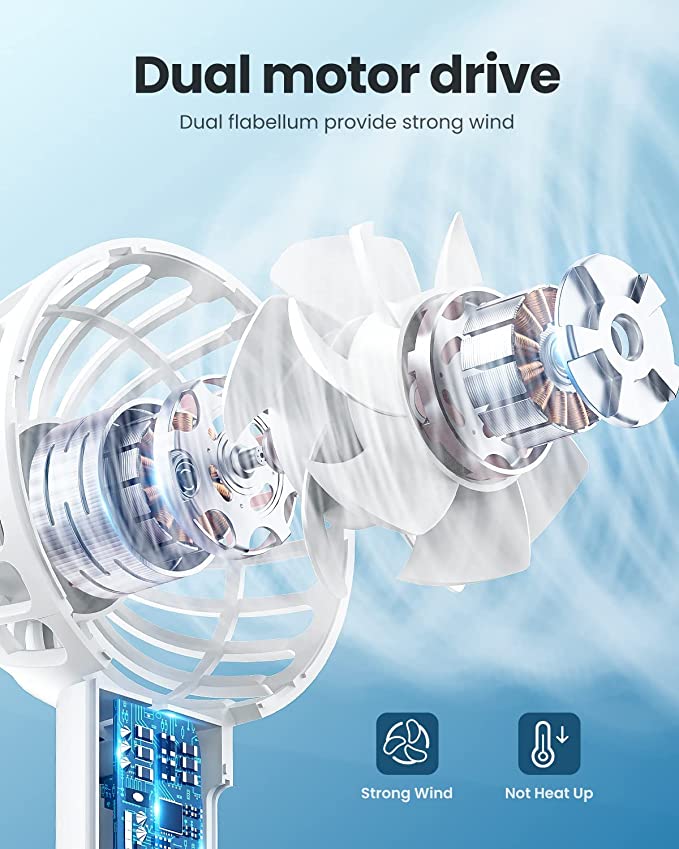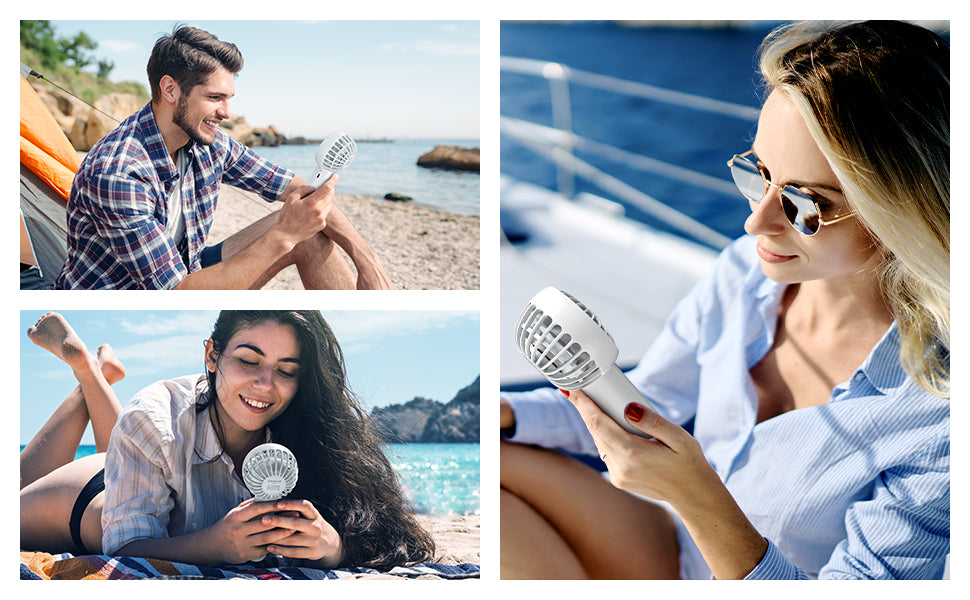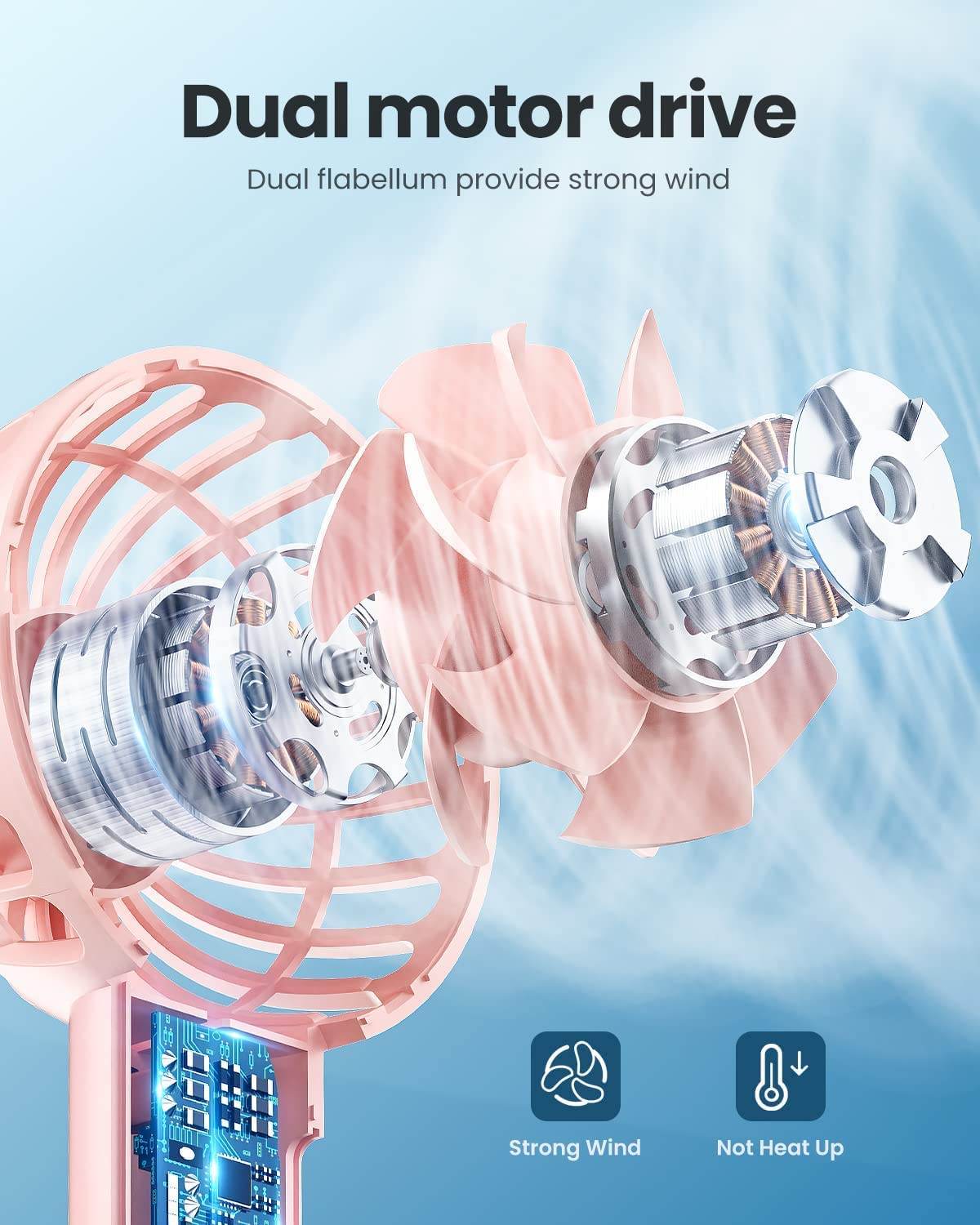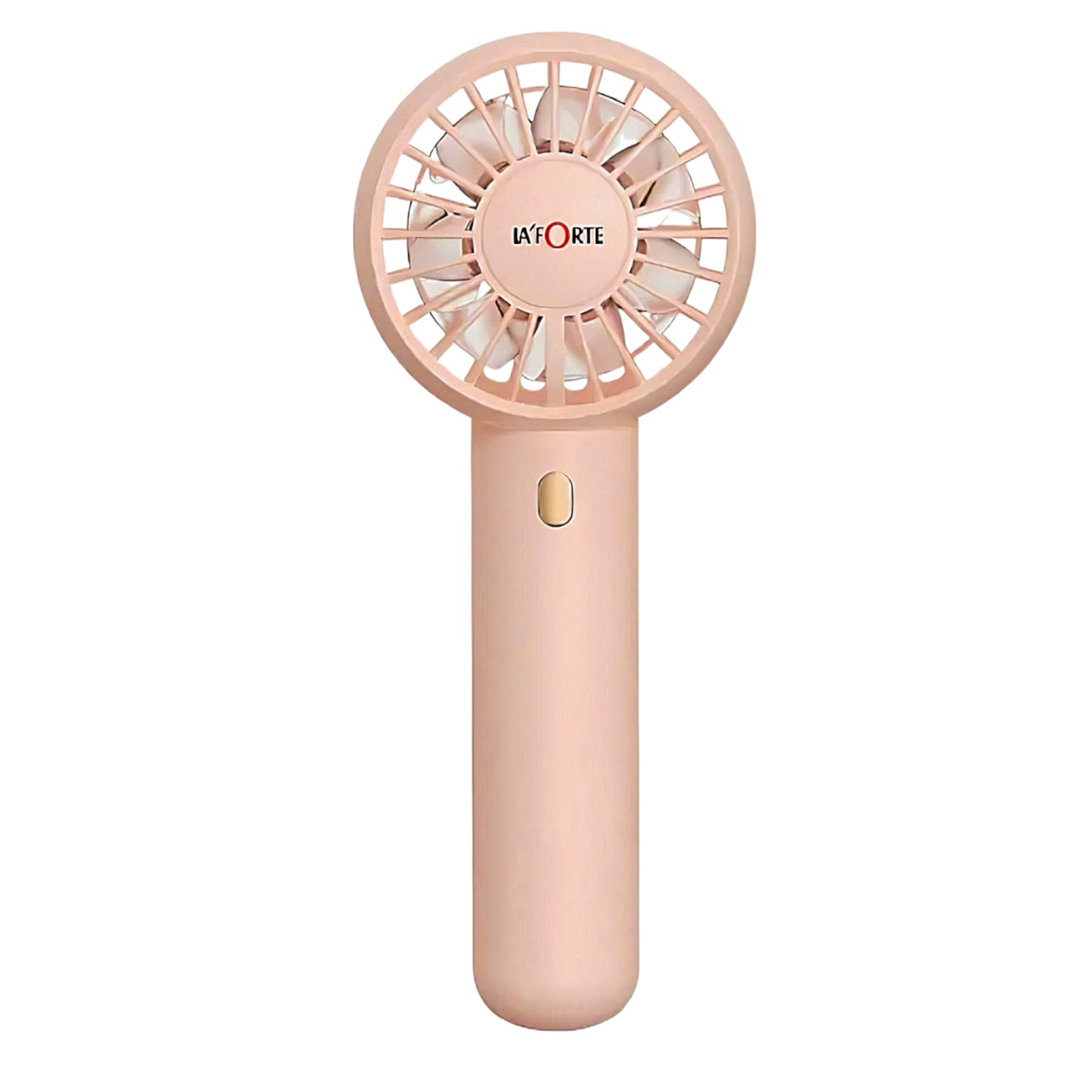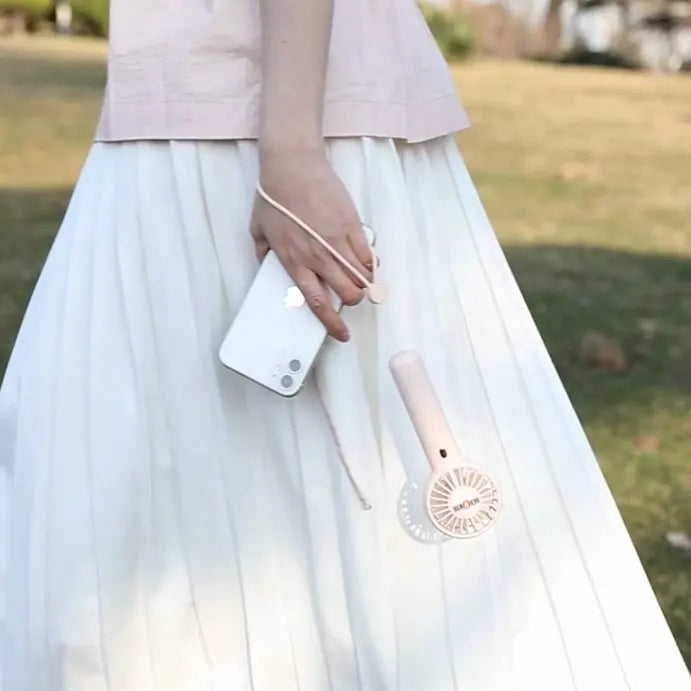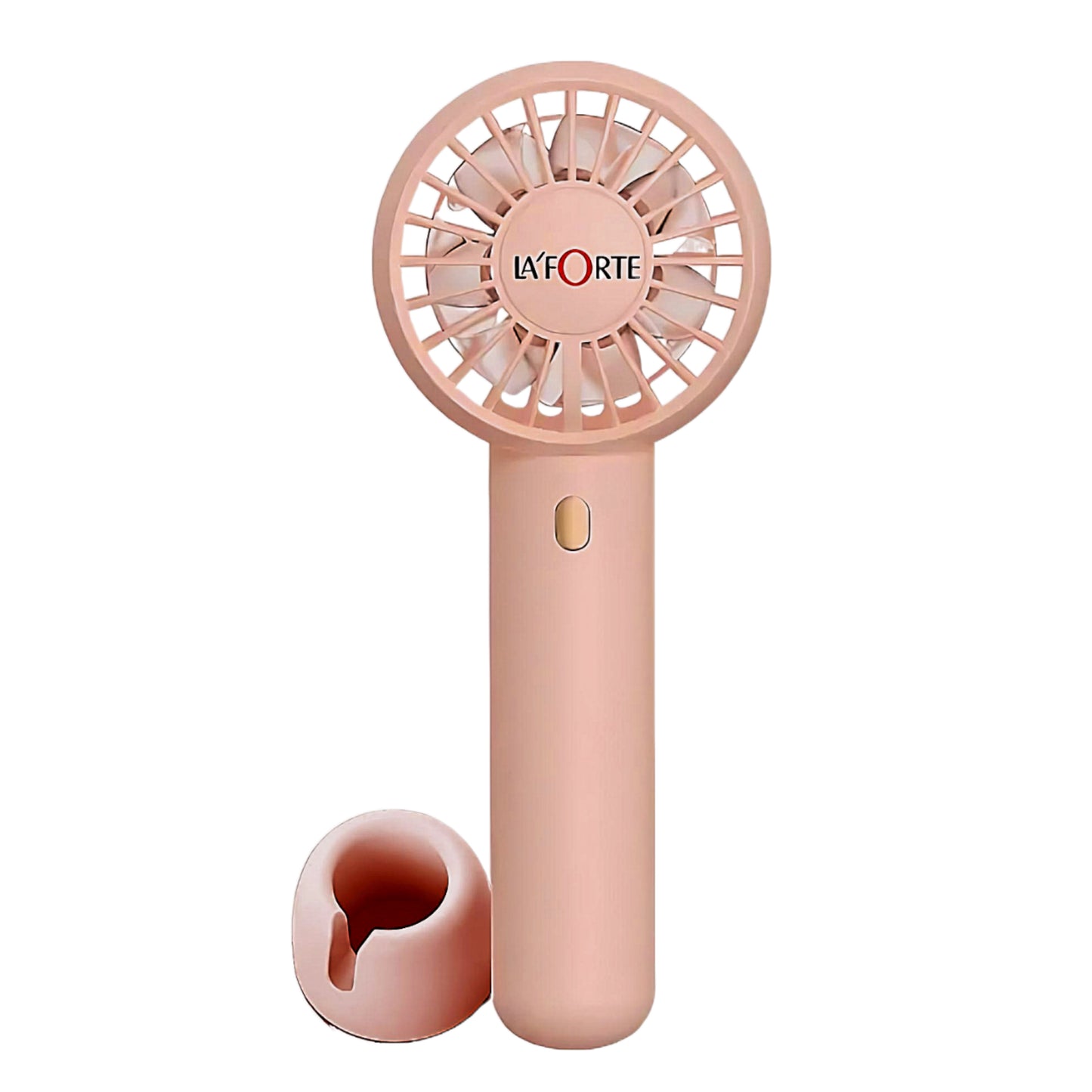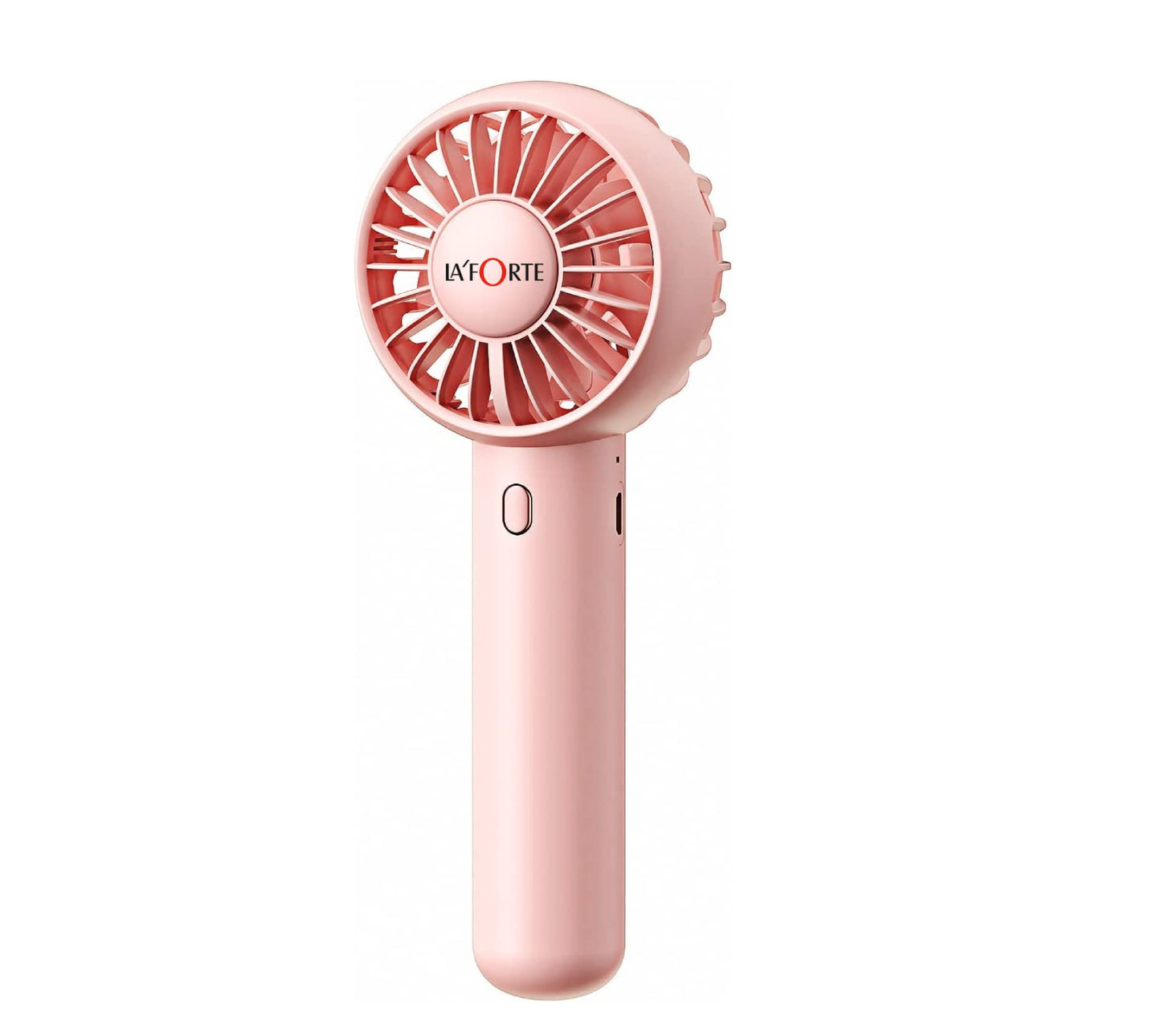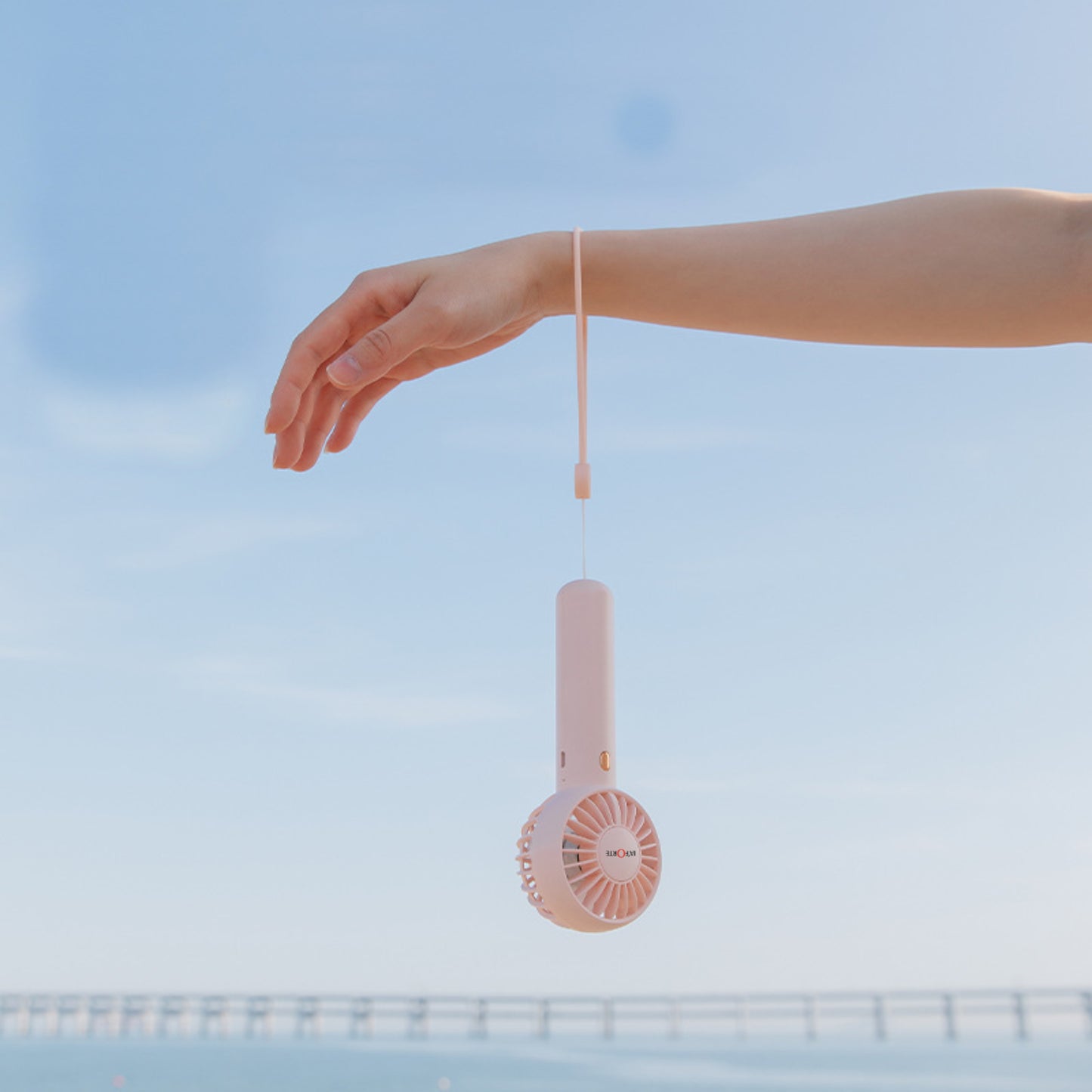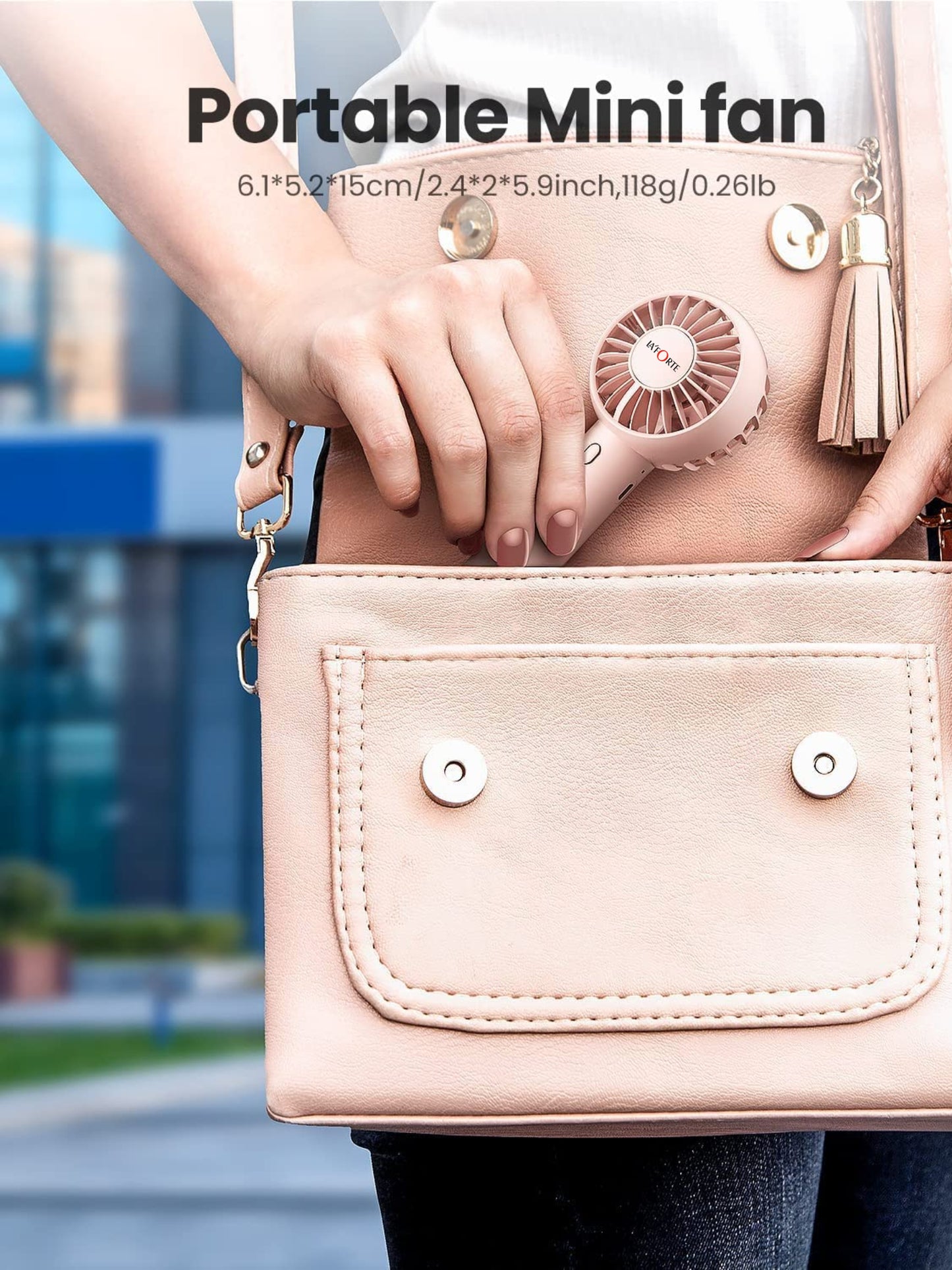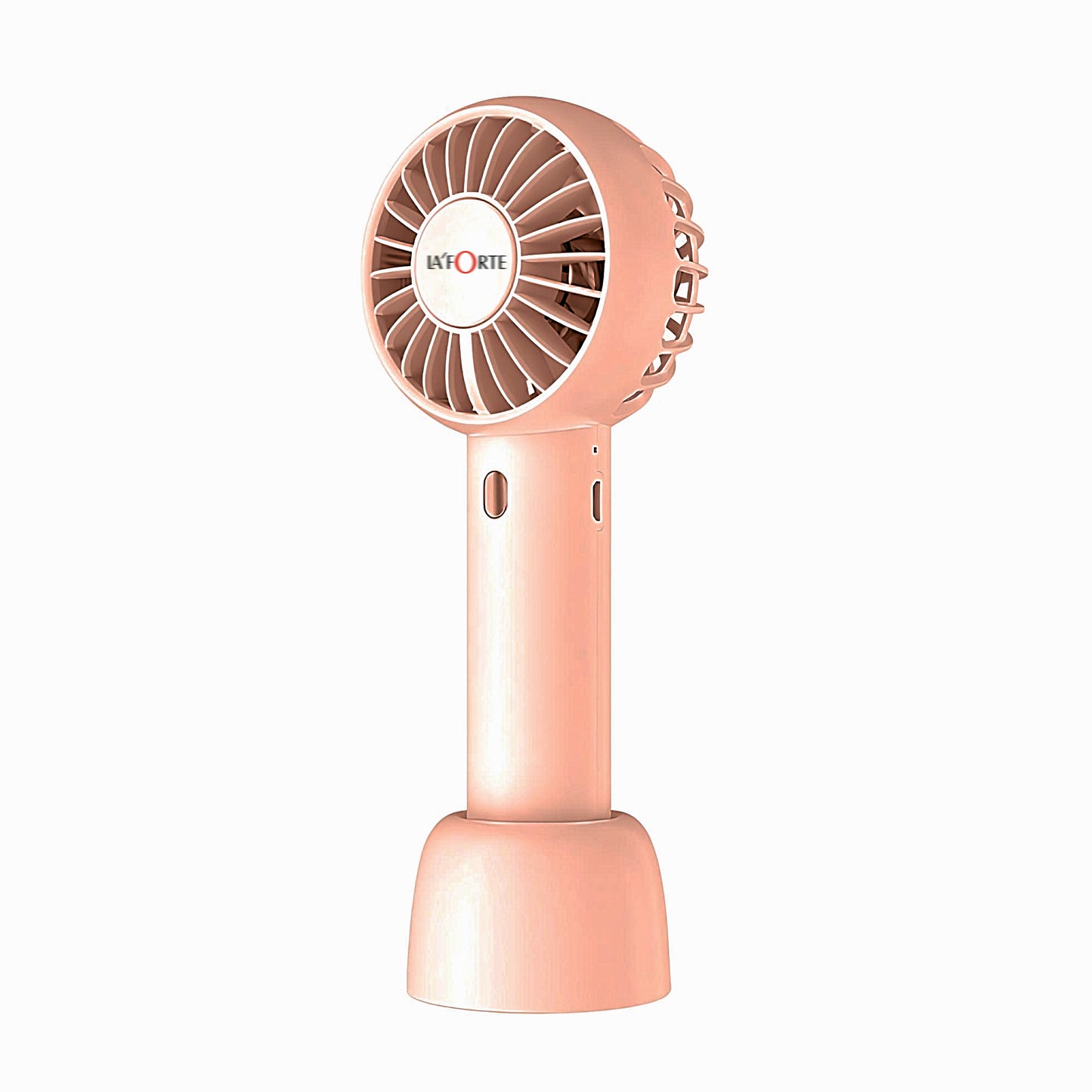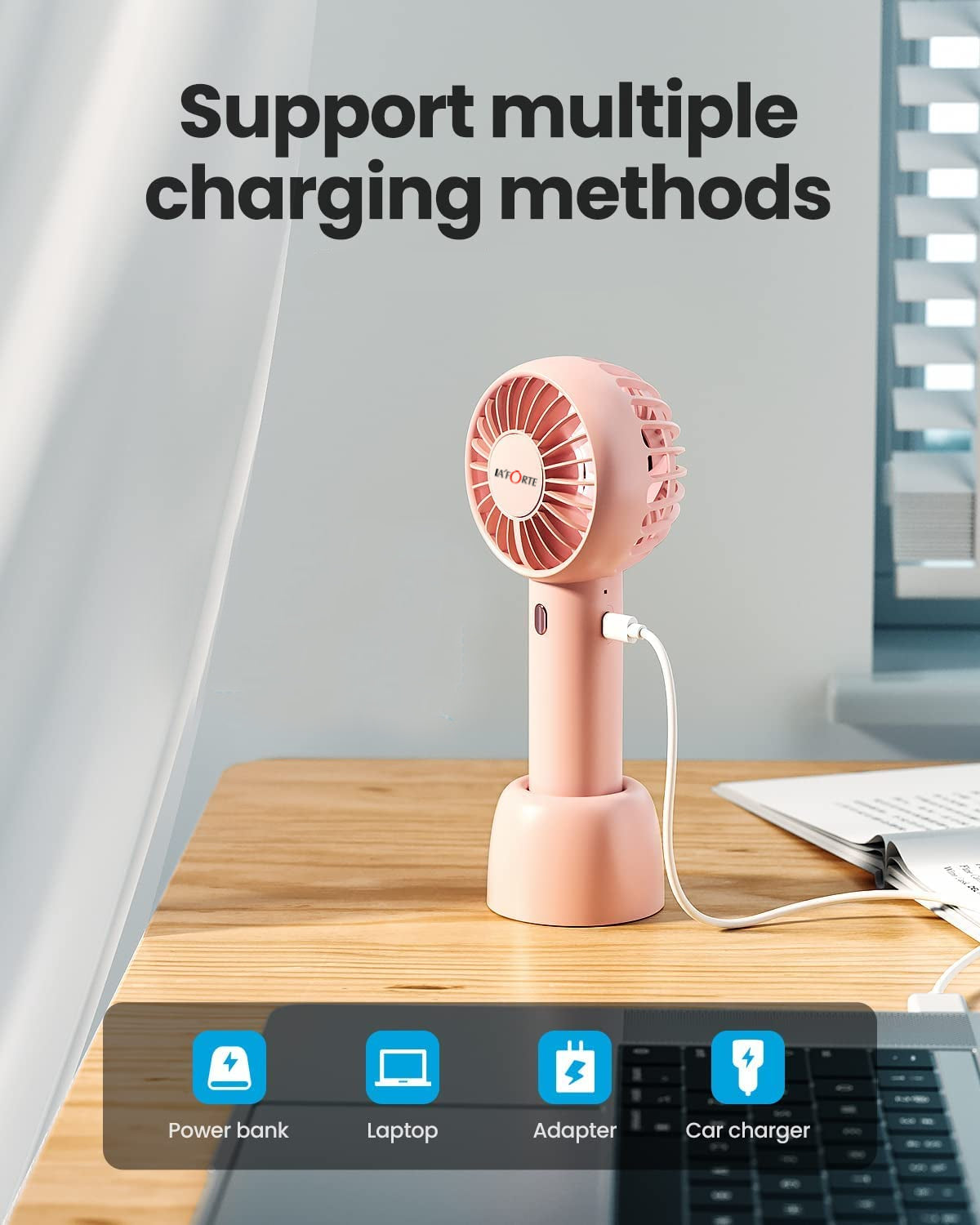 Features
Powerful Wind

Powerful wind & 3-speed setting: This portable handheld fan has built-in 2 copper brushless motors, which are powerful enough to stably drive the fan blades to run at high speed to generate strong wind. The hand fan has 3 adjustable wind speeds, You just need to press the power button to change the wind setting, press it for low-speed 3500r/m, medium speed 4500r/m, high-speed 7500r/m, the wind is strong enough to cool you down quickly.

Rechargeable Battery

Rechargeable Battery: The personal fan is powered by an upgraded rechargeable battery that keeps it well charged and has a longer battery life, it comes with a charging cable, you can charge it from a regular outlet, computer, or any other device via a USB port.

Handheld and Desktop

Handheld Fans or Desktop Fans: Handheld and portable fans can work stably and continuously when connected to a power source. Put in the base (included) and it can become a regular desk fan.
Compact Fan

Our fan is designed to be small and lightweight, making it easy to carry with you wherever you go. It's perfect for use at outdoor events, on public transportation, or during outdoor activities like camping or hiking.

Dual Motor Drive and Fan Blades

dual motor drive and dual blade fan is a powerful and effective cooling solution that is ideal for large rooms or outdoor spaces. Unlike traditional fans with a single motor and blade, this fan has two motors and blades that work together to produce a strong and consistent airflow.

Very Light and easy to carry

A light and portable fan is a must-have for anyone who wants to stay cool and comfortable on the go. Whether you're traveling, at the office, or enjoying outdoor activities, this fan is designed to be compact and lightweight, making it easy to carry with you wherever you go.